3 Trades That Changed The Face Of The NBA Forever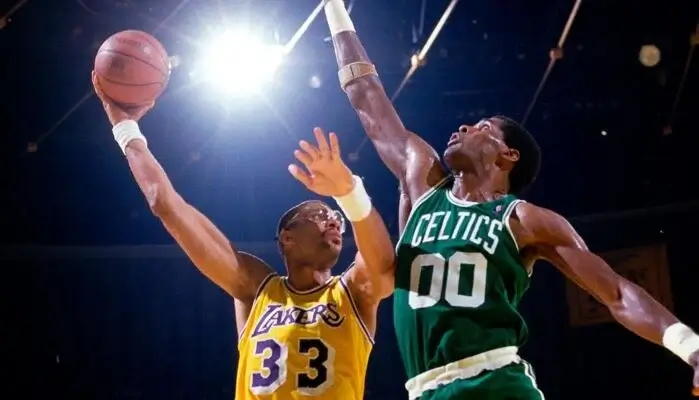 #1 Milwaukee Bucks - Kareem Abdul-Jabbar sent to Los Angeles Lakers
The Milwaukee Bucks have traded Kareem Abdul-Jabbar to the Los Angeles Lakers, in exchange for Junior Bridgeman, Dave Meyers, Elmore Smith and Brian Winters.
Abdul-Jabbar was not happy with his situation at Milwaukee despite winning a title with them in 1971. He would ask for a trade to Los Angeles, who would accept it.
The Lakers won 5 additional titles with Abdul-Jabbar on their roster before he retired as the NBA's all-time leading scorer in 1995.
#2 San Francisco Warriors - Wilt Chamberlain sent to Philadelphia Sixers
Wilt Chamberlain was an absolute statistical machine. He averaged 30.1 points (56%), 24.2 rebounds and 4.4 assists per game during his 3 seasons with the San Francisco Warriors, who he led to the NBA Finals in 1967.
But despite his numbers, owner Franklin Mieuli wasn't a fan of Chamberlain's style of play—or his personality. After all, he was known for being a bit of a diva: he famously demanded that certain snacks be served at halftime, and he'd often demand that teammates pass him the ball even if they were wide open for a shot themselves.
So when Mieuli got the chance to send Chamberlain back to Philadelphia in exchange for Connie Dierking, Paul Neumann, Lee Shaffer and cash, he jumped at it—and it worked out well for both teams! Without Wilt on board, San Francisco finished last in the Western Conference in 1966-67; meanwhile, with their new star player in tow, Philadelphia went on to win their first NBA title since 1955-56.
#3 Minnesota Timberwolves - Kevin Garnett sent to Boston Celtics
With the trade of Kevin Garnett to the Boston Celtics, the Minnesota Timberwolves have been left with a depleted roster and a lot of holes to fill.
The Celtics sent Al Jefferson, Ryan Gomes, Sebastian Telfair, Gerald Green, Theo Ratliff and cash considerations to Minnesota for Garnett and two first round draft picks.
Boston also sent Joe Johnson's contract along with Marvin Williams' contract to Atlanta for their first round pick in 2012. The Cavaliers traded Mo Williams and Jamario Moon's contracts to Portland for their 2011 first round pick (which ended up being Kyrie Irving).