Shopping for basketball shoes is tough. There are just so many options available. It's just too easy to confuse performance and price.
We think every basketball player should get the best experience with their shoe purchase as possible and this is our way to help do that. If you are planning on buying some new basketball shoes for the upcoming season. There are a lot of different brands and players that even play in specific brands.
Don't worry, this page helps to guide you through your search and discover the ideal pair of basketball shoes for you!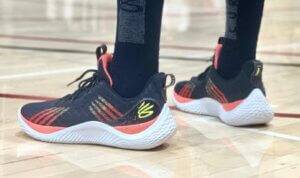 29 May 2023
Basketball is a sport that demands agility, precision, and style, which requires shoes that can match this intensity. The right footwear can make all the difference, enabling players to up their game, perform at their best, and stay injury-free. In this article, we will dive into the world of basketball shoes, specifically focusing on the […]