Chicago Ends Philadelphia's Winning Streak, While Julius Randle Scores 57 Points in Vain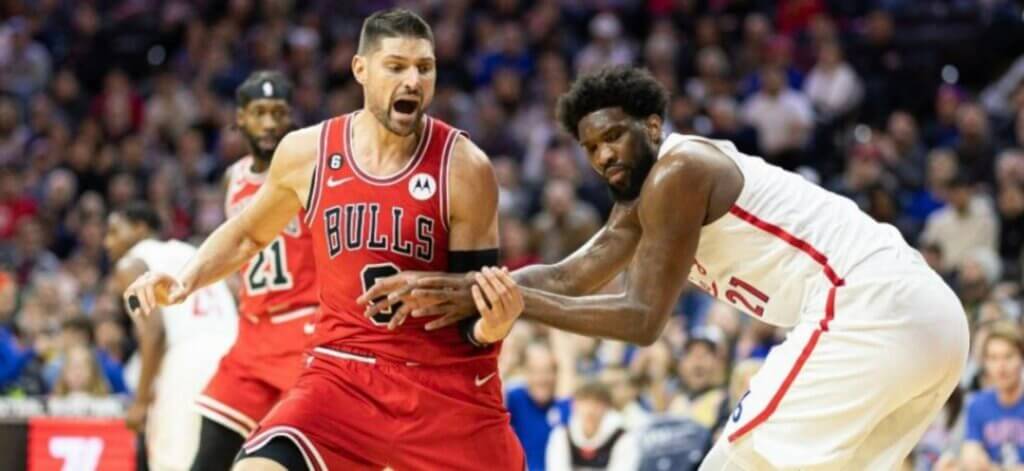 In a performance so exquisitely orchestrated it could have been designed by maestros of the hardwood court, the pulsating energy of an electrifying NBA duel unfolded in the sprawling metropolis of Chicago. The game brimmed with suspense, the Philadelphia 76ers riding the crest of an eight-game winning streak, while the hometown heroes, the Chicago Bulls, sought redemption after a bitter defeat to the Miami Heat.
Zach LaVine, the athletic virtuoso of the Bulls, helmed this basketball symphony with the tenacity of a general at war. His stat-line – 26 points, 6 rebounds, 5 assists – is a modest descriptor of his Herculean effort. Like a masterful poet weaving stanzas, he delivered clutch baskets in a second overtime period, each point a stanza adding to an epic poem of victory.
Yet, LaVine's brilliance didn't exist in isolation. DeMar DeRozan, a fellow Bull, brought his own dynamism to the game. His stat-line, 19 points, 8 rebounds, and 5 assists, underscores his critical role in combating the 76ers, each shot a verse in the sonnet of the game.
On the Philadelphia front, Joel Embiid's presence, an embodiment of sheer dominance, rang clear through the night. With 37 points and 16 rebounds, he cut through the defense, displaying the magnificence that marks him among the pantheon of league's best. Yet, his usual efficacy from downtown eluded him, shooting 0 for 5 from the trey. James Harden, the 76ers' marquee acquisition, despite a rather subdued performance, showcased his all-round capabilities, contributing with 12 assists and 7 rebounds, a testament to his ability to impact the game even when the rim seems an enemy.
Journeying eastward, the saga continued in New York as the Knicks clashed with the Minnesota Timberwolves. The narrative of the game was dominated by Julius Randle, the Knicks' talisman, who burst into the limelight, amassing an astronomical 57 points. His three-point prowess was on display, hitting 8 of 14 attempts, and his frequent forays to the free-throw line only amplified his remarkable performance.
Yet, even this Herculean feat was not enough to wrest victory from the determined Timberwolves, who toppled the Knicks, 140-134. Taurean Prince, a Timberwolves stalwart, demonstrated his shooting clinic from downtown, tallying 35 points and hitting a perfect 8 for 8 from beyond the arc. His lethal precision underscores the breadth of talent on the Timberwolves' bench.
As we look back on this NBA Monday, brimming with pulsating battles and individual brilliance, it is clear that the hardwood court continues to be the theater of dreams, heartbreaks, and magic. As we delve deeper into the season, rest assured that we at Basketball Evolution will keep you abreast of all the enthralling narratives from the realm of the NBA.