Chris Paul Excitedly Joins the Warriors: A New Era of Basketball Evolution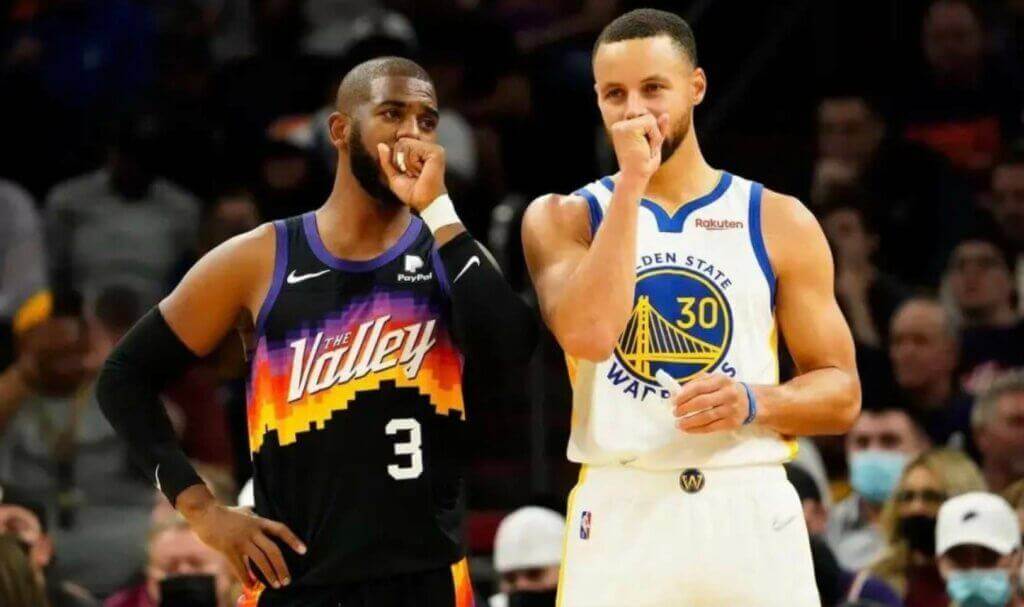 Imagine this – you've been a loyal soldier, battling for years on the front lines against a formidable enemy. Suddenly, you're given new orders. You're to switch sides and join the very squad you've been squaring off against. Sounds like a plot out of a blockbuster movie, right? But this is exactly what happened in the thrilling real-world drama of the NBA when seasoned star Chris Paul found himself traded to the Golden State Warriors!
Yes, folks, you heard it right! Chris Paul, the dynamic playmaker and fierce competitor we've seen battle against the Warriors for years, is about to suit up in Golden State's royal blue and golden yellow.
Just like any good surprise, the news of his trade was delivered to Paul not through an official statement or an agent's call but rather from his son, Little Chris. While finishing up a training session in Winston, Little Chris approached Paul with the news that was about to shift the NBA's tectonic plates.
Talking to Fox Sports, Paul shared, "Once again, it was my son... I was at the gym here in Winston... after the game, around 1pm, Little Chris came up to me and broke the news."
Can you imagine? One moment you're cooling down after a workout, and the next, you're joining the very team you've been competing against for the last ten years! But Paul's initial shock was soon replaced with palpable excitement. "I'm incredibly happy to get the chance to play for a franchise like this, with some truly great players. Life's funny in a crazy, circular way... I've been at war with these guys for a decade, and now I'm switching sides."
His enthusiasm comes as no surprise. After all, the Warriors are a legendary team with a roster packed with talent like Steph Curry, Klay Thompson, Draymond Green, Kevon Looney, and Andrew Wiggins, all led by top-notch coach, Steve Kerr.
Once the NBA approves all the trades, Paul can't wait to get in touch with his new teammates and coach. The anticipation is clear in his voice, "I'm really keen on picking up the phone and talking to these guys to see what's up. I'm stepping into a team with guys who have the title of NBA champion. They've shown they can do it time and again, with an ace coaching staff and top management. I'm excited to see how I can be a part of this team and help us win."
Even with the prospect of being the 6th man and Stephen Curry's backup, Paul is upbeat and ready for the challenge. "I've played on several different teams, in different situations and systems," he recalls. "I don't know exactly how this will go, but I do know that when you play with really good players, you figure it out, and I believe that's what we'll do."
This thrilling new chapter in Chris Paul's career and the Warriors' journey promises an exciting season ahead. With a seasoned pro like Paul on their side, the game's dynamic is sure to be even more electrifying.
Stay tuned here on Basketball Evolution, your ultimate NBA news hub, for more updates on this story and all things NBA. The game is always evolving, and so are we!