Elevating Your Game: A Comprehensive Review of the Under Armour Curry 10 Basketball Shoes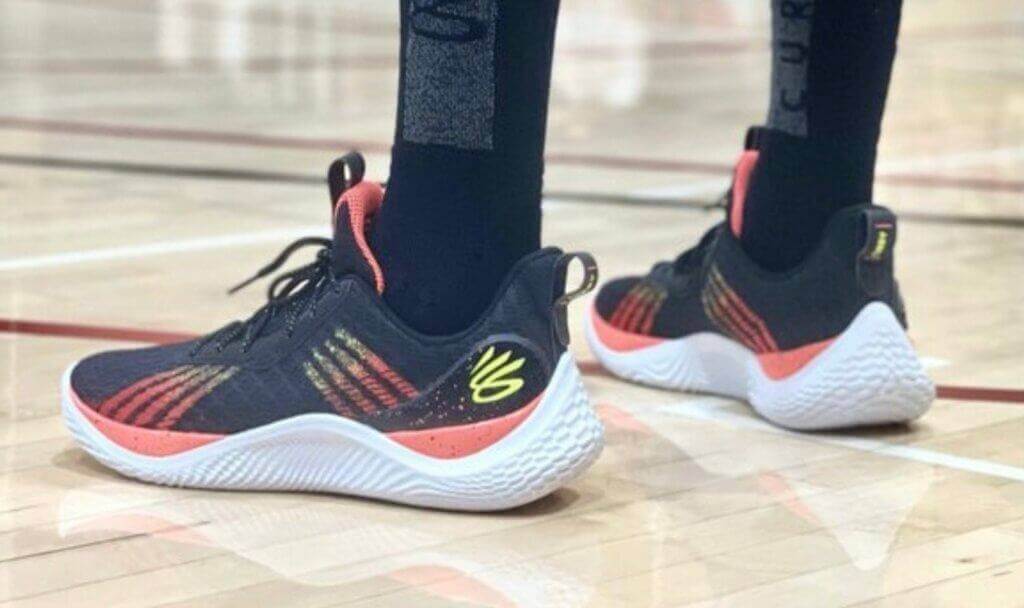 Basketball is a sport that demands agility, precision, and style, which requires shoes that can match this intensity. The right footwear can make all the difference, enabling players to up their game, perform at their best, and stay injury-free. In this article, we will dive into the world of basketball shoes, specifically focusing on the Under Armour Curry 10 basketball shoes, a signature line from NBA superstar Stephen Curry. Known for its aesthetic appeal and high performance, the Curry 10 is a standout option on the basketball shoe market.
The Under Armour Curry 10 is the latest offering from the Baltimore-based sportswear brand, following Stephen Curry's triumph in leading the Golden State Warriors to an NBA title. Its design takes inspiration from the team's colors, boasting a black low-cut construction on the upper, with orange and yellow stripes appearing on the sides. Curry's signature logo graces the heel counter, and the shoe utilizes the UA Flow cushioning, a feature that has proven effective on previous models.
This shoe is not just about aesthetics; it's also packed with technology designed to enhance performance on the court. For starters, the Curry 10 employs UA Flow cushioning technology, which is not only super-light but also bouncy and offers insane grip. The shoe's UA Warp upper technology provides enhanced comfort and control during dynamic basketball movements. A notable addition is the half-bootie upper lining, ensuring superior fit, comfort, and lockdown. The shoe also has an internal midfoot shank that adds support and stability to every move, allowing for stop and go speed and control. Weighing just 12.5 oz, it comes with a standard tie lace type.
The Under Armour Curry 10 has received widespread acclaim, often exceeding the expectations of both athletes and casual wearers. The shoe offers an excellent grip, allowing wearers to "stop on a pin," an aspect that has been celebrated by many. The sole's shape is praised for contributing to smooth steps, and it has been noted that dust doesn't pose a problem, ensuring consistent traction even on dusty courts. The embedded shank in the Flow midsole is longer than in the Curry 9, creating a "tremendous snap and diving board effect" that propels the player forward.
These shoes are particularly suitable for nimble players with sophisticated footwork, much like Stephen Curry himself. They sit low to the ground, delivering a lot of floor feedback, and wrap comfortably around the foot with a "great upper" and ample padding on the tongue. Despite the Flow foam not being super soft, the impact protection it provides is described as "pretty adequate," and the shoe offers excellent foot containment with zero issues in terms of support and stability.
However, it's worth noting that the Under Armour Curry 10 isn't ideal for outdoor use. While it can function outdoors, it's not the best pick for that environment. Therefore, it's recommended to keep these shoes indoors for the best performance. The Curry 10 is significantly lighter than average, contributing to a feeling of "walking on cloud nine," which could potentially give a boost to your basketball game.
Finally, the Curry 10 isn't just a high-performance basketball shoe; it's also a fashion statement. Many users have commented on the shoe's aesthetic appeal, citing its "beautiful colors and bright new design."
The Under Armour Curry 10 Basketball Shoes are priced at $159.99, making them a worthy investment for anyone looking to elevate their game. Whether you're a seasoned player or a basketball enthusiast, the Curry 10 offers a blend of style, comfort, and performance that is hard tobeat. Add a pair to your collection and experience the game like never before.
In conclusion, the Under Armour Curry 10 presents a compelling package of style, comfort, and high-performance technology. Whether you're a fan of Stephen Curry, a seasoned player, or a recreational hooper, this shoe is a worthy consideration. Its innovative design and technology are sure to give you an edge on the court. With its impressive features and positive reviews, it's clear that the Under Armour Curry 10 is more than just a shoe - it's a testament to the evolution of basketball footwear.