NBA Playoffs Race: Mavericks' Destiny Hangs in Balance After Recent Struggles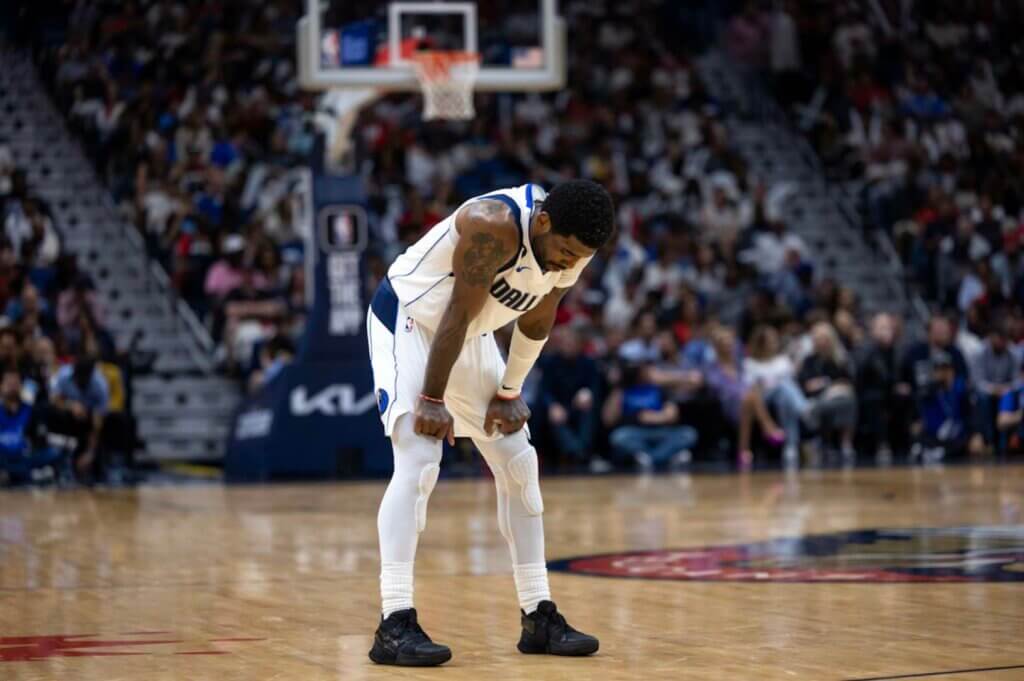 The Dallas Mavericks are facing a tough battle to secure a spot in the NBA playoffs after a string of recent losses. Currently sitting at the eleventh spot in the Western Conference, the Mavericks must win their remaining games and hope for several losses by the Oklahoma City Thunder or Minnesota Timberwolves to advance to the play-in tournament.
Kyrie Irving, one of the team's star players, remains hopeful despite their recent struggles. "We've had some tough losses that have drained us emotionally, but we're professionals," he said. "There's still hope, but we need to focus on finishing strong as a team."
Unfortunately, the Mavericks' recent form has not been promising, with seven losses in their last eight games. The team had high hopes when Irving joined, but they now find themselves in danger of missing out on the playoffs altogether.
To make matters worse, the Mavericks do not hold the tiebreaker against either the Thunder or the Timberwolves, meaning they'll need to win more games than their rivals to secure a spot. They face a challenging task ahead, with their schedule including games against the Kings, Bulls, and Spurs. Although these teams have almost completed their seasons, the Mavericks cannot afford to be complacent. In contrast, the Thunder have a more difficult schedule, facing the Golden State Warriors, Utah Jazz, and Memphis Grizzlies.
If the Mavericks want to make a late push for the playoffs, they may need to aim higher in the standings. The Timberwolves currently sit two games ahead of them with the tiebreaker, and to surpass them, the Mavericks will need to win all their remaining games and hope for three losses by the Timberwolves.
Head coach Jason Kidd acknowledges the team's tough situation and is urging them to find a way to win. "We're aware of the situation we're in. We're trying to make up for lost time. We need to find a way to win, and right now, we're not up to par."
The Mavericks' playoff hopes are uncertain, and only time will tell whether they can overcome the odds and secure their spot in the play-in tournament.