Paul George & Nike Basketball Reveal The New PG 6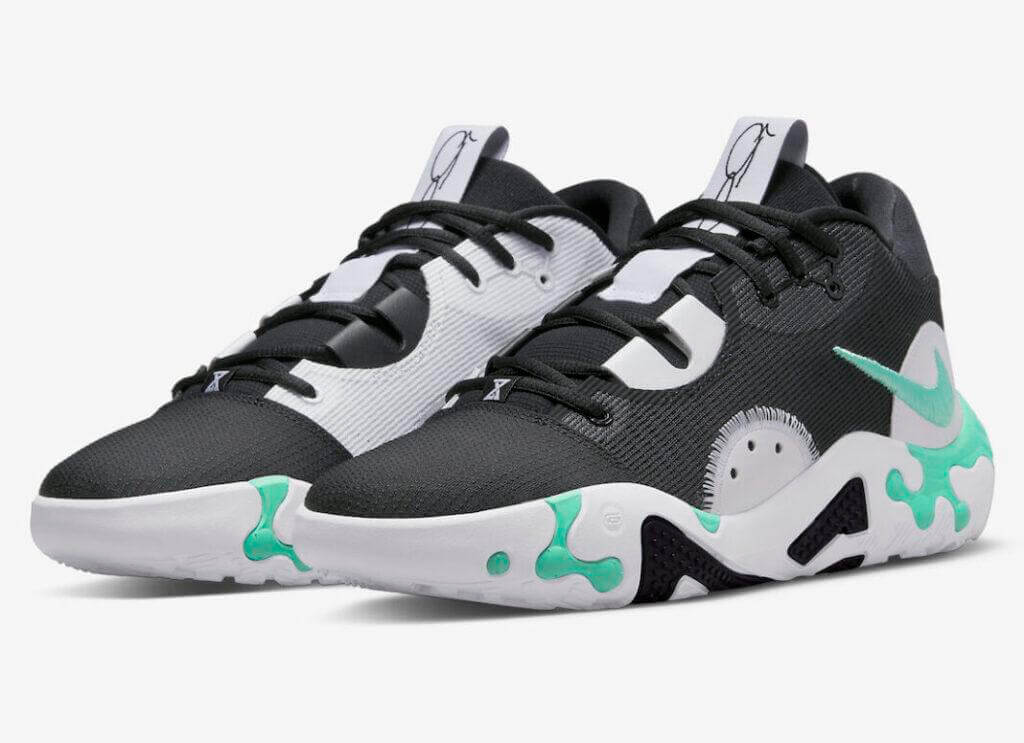 We're excited to finally see the new PG 6 from Paul George and Nike Basketball, and it's everything you could hope for from a Paul George shoe.
One of the most unique things about this model is that it uses React Foam instead of Air cushioning. If you're not familiar with React, it's a lightweight and responsive material that has become a staple across many areas of Nike's performance products since its debut in 2017. It's used in everything from running shoes to football cleats—and now basketball shoes!
The PG6 is an update to Nike's line of performance basketball shoes, and it features a thicker toe box and midsole than the PG5. That means that you'll have more stability when you're making sudden changes in direction on the court, which is perfect for those last-second drives to the basket.
The upper has a few different meshes, but it still has the same lacing system that pulls inward so you can get a snug fit no matter what size foot you have. The overall look of this shoe is sleek and simple—it's easy to wear with any outfit you want to play ball in!
In addition to these details on the sneaker itself, there's also been some news about the colorways of the shoes. It appears as though Paul George will have four options when it comes to colors: a white/pink/black/white colorway; black/white/red; white/black/red; and a black/blue/white option.
It seems like Paul George has been hinting at this shoe for quite some time now. Back in June 2018, he tweeted about sharing something with us soon but did not reveal anything further at that time.