The Iconic Basketball Shoe Makes a Comeback in 2023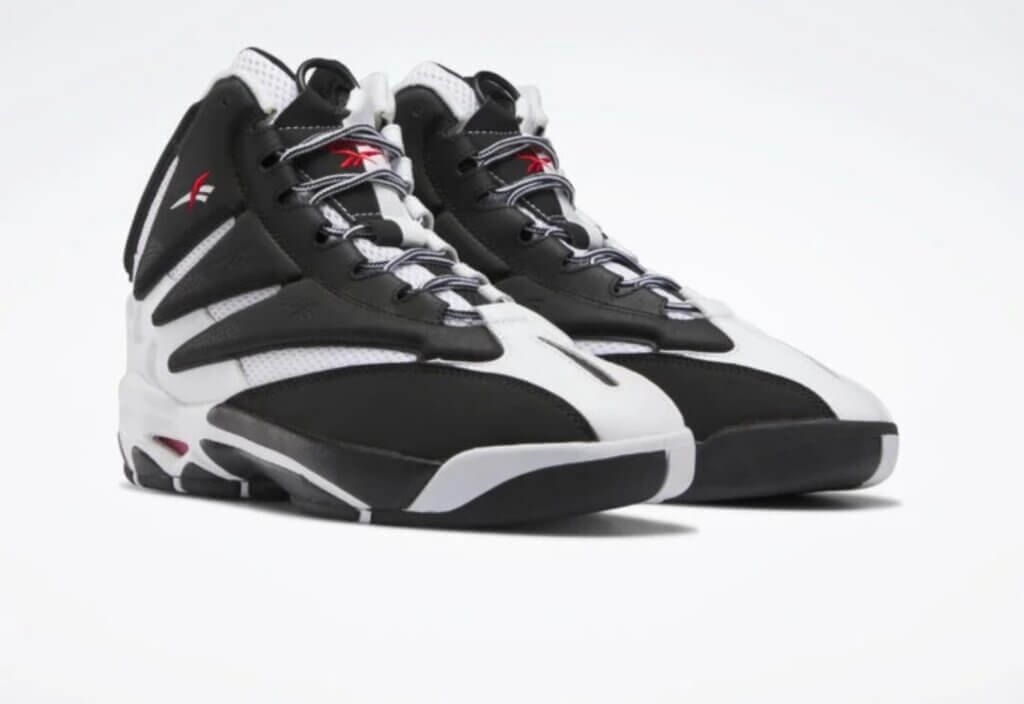 Stepping onto the court, a basketball player knows all too well the necessity of a reliable pair of sneakers. But these shoes are no longer just a facilitator of nimble footwork; they've evolved into veritable sartorial statements. In this intersection of functionality and fashion, one name resounds with a unique resonance: the Reebok Blast.
The Reebok Blast – a veritable icon in the realm of basketball footwear – made its initial appearance back in the vibrant era of the 1990s. With its popularity propelled by NBA luminary Nick Van Exel, this shoe quickly became a darling of both the hardwood and the pavement.
News of the Blast's resurgence has stirred quite a ripple across the basketball landscape, with anticipations soaring like a well-executed jump shot.
The new incarnation of the Reebok Blast harmonizes elements of leather and mesh in its upper construction, with layers of black and white juxtaposed for an eye-catching design. A bold red accents the final touches: the emblematic Reebok logo and the sleek sole. Beyond its undeniable aesthetic appeal, this sneaker offers all the comfort, support, and cushioning essential to the demands of the game.
Expected to hit the shelves with a price tag of $150, the Reebok Blast represents a perfect balance of historical significance, captivating design, and commendable affordability. It isn't merely a collector's artifact or a trend-setting accessory; it's a basketball shoe designed to perform, to partake in the dance of dribbles, passes, and shots.
In essence, the comeback of the Reebok Blast is an event marked with anticipation, excitement, and nostalgic reminiscence, attracting both hoop fans and sneaker enthusiasts. It epitomizes the meeting point of style and functionality, showcasing a rich legacy wrapped in an irresistible design, thus making it an indispensable acquisition for any basketball shoe enthusiast.