Unlocking Athletic Potential: A Comprehensive Guide to Basketball Scholarships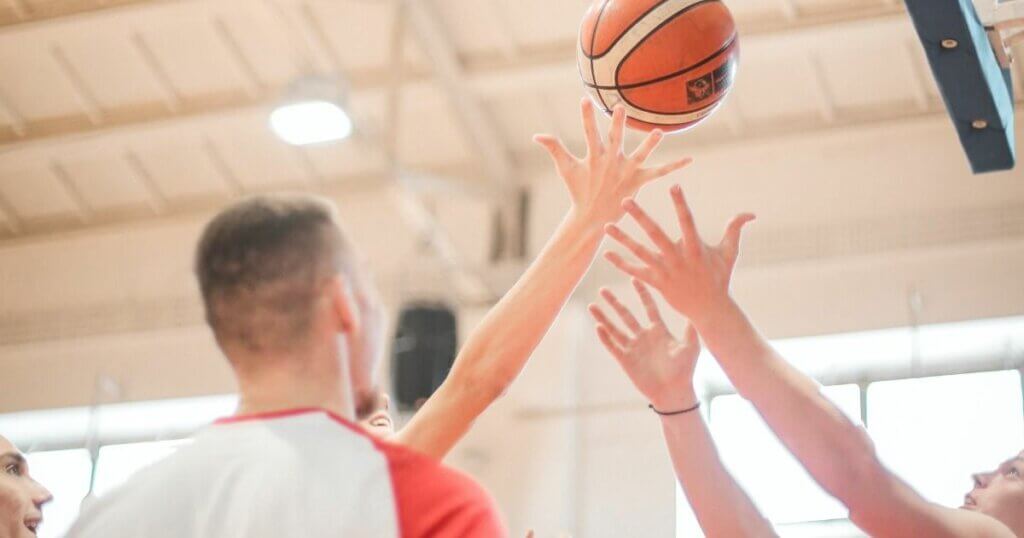 Do you find yourself fantasizing about attending a university where the roar of enthusiastic fans fills state-of-the-art sports facilities, where every game is a pulsating experience, and where you can chase your academic ambitions without worrying about mounting tuition fees?
If so, allow us to introduce you to the transformative opportunity that basketball scholarships represent. A host of American colleges and institutions offer these scholarships, creating an invaluable pathway for aspiring athletes. This allows them to reach new heights in their studies and sports, all while easing their financial burdens. Ready to look more closely? Let's get started with our comprehensive guide, which will explain the various basketball scholarships, the eligibility standards, and provide you with some excellent suggestions on how to obtain your ideal basketball scholarship.
The Slam Dunk Significance of Basketball Scholarships
Basketball scholarships do more than just footing the bill for an education. They provide student-athletes the platform to hone their skills and garner attention in the fiercely competitive arena of college basketball. For many, this college experience doubles as a launchpad to a successful NBA career, turning these athletic scholarships into a stepping stone to their hoop dreams.
Different Shots - Types of Basketball Scholarships
NCAA Division I and Division II Scholarships: Under the umbrella of the National Collegiate Athletic Association (NCAA), the US college sports' governing body, Division I and Division II scholarships are available. Elite high school ballers usually bag the fiercely competitive Division I scholarships, while Division II is tailored for those with slightly less star power.
Junior College Scholarships: Community colleges and junior colleges cater to gifted athletes who might not initially make the cut for NCAA or NAIA scholarships. These scholarships serve as a launchpad to a four-year college program, offering athletes a window to up their game academically and athletically before jumping into a more competitive college basketball program.
Eligibility Requisites for Basketball Scholarships
Although specific eligibility criteria can differ based on the governing body (NCAA, NAIA, or junior college), there are a few common threads that bind them:
Academic Performance: A prerequisite for most basketball scholarships is maintaining a specific GPA and fulfilling certain course requirements. For instance, the NCAA employs a sliding scale that balances a player's GPA against their standardized test scores.
Athletic Performance: The real game-changer in securing a scholarship is your performance on the court. Coaches and recruiters scour high school games, AAU tournaments, and other competitive platforms in search of their next scholarship recipient.

Character and Sportsmanship: Beyond the court, a player's attitude, dedication, and sportsmanship can often sway the decision to award a basketball scholarship. Coaches are on the lookout for athletes who will enrich the team spirit and uphold their school's values.
Buzzer Beater Tips for Landing a Basketball Scholarship
Early Bird Strategy: Get a head start by researching college basketball programs and scholarships during your freshman or sophomore year in high school. This foresight will provide you with ample time to navigate through information, comprehend each program's requirements, and map out your game plan.

Make the Grade: Keep your GPA high and opt for challenging courses to show your dedication to scholastic success.
Hone Your Skills: Attend basketball training camps, join AAU teams, and consistently work on refining your skills. The better you perform, the higher the chances of catching the eye of college recruiters.

Highlight Reel: Assemble a video reel spotlighting your best court performances, skills, and accomplishments. This can be a persuasive tool when shared with college coaches and recruiters, allowing them to assess your potential as a scholarship athlete.

Network: Cultivate relationships with coaches and other figures within the college basketball world. A strong network can often open doors that might otherwise remain closed.
By understanding the intricacies of basketball scholarships and strategically positioning yourself, you can increase your chances of hitting the shot and securing a scholarship that could change your life both on and off the court.