An impressive NBA Comeback, Memphis regains the lead in the series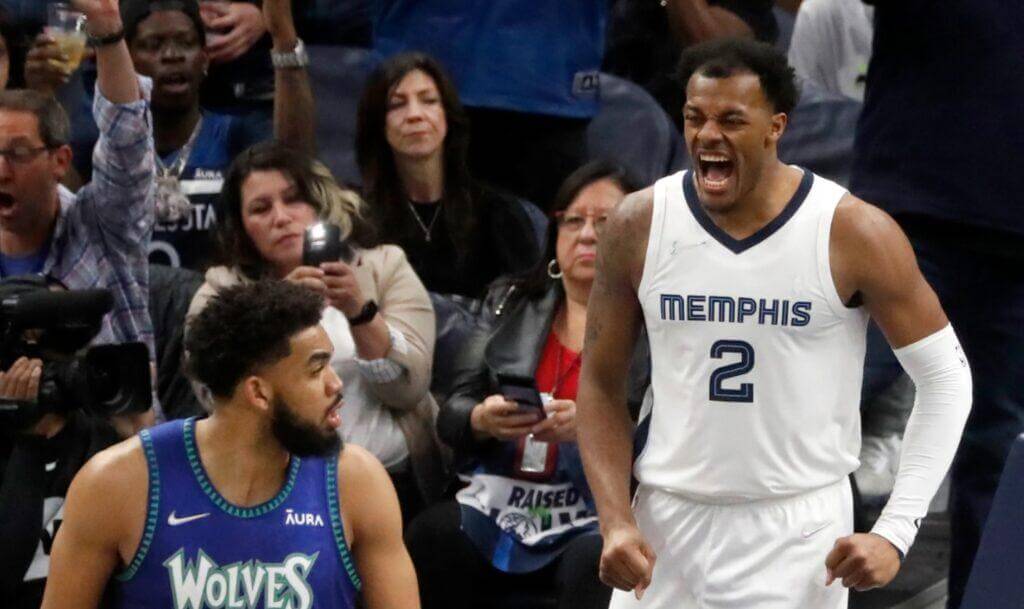 Under the pulsating lights of FedExForum on a fevered Friday evening, an improbable spectacle unfolded as the Memphis Grizzlies etched their names into the annals of the NBA. Battling a seemingly insurmountable deficit of 26 points against the formidable San Antonio Spurs, the Grizzlies unveiled a performance brimming with resilience and defying expectations. The scoreline, a pulsating 104-95, emerged victorious from the Grizzlies' lair, granting them the lead in their playoff series with a refreshing 2-1 score.
Historically, such a daunting 26-point lead in a playoff game had only been tamed 32 times. The rareness of such feats only amplifies their significance; post the 2002 Celtics team, only twice had such Herculean mountains been scaled, as per the tomes of Wikipedia.
The stars of this basketball symphony were neither rookies nor old hands. Their first half wasn't imbued with their typical panache: JaMychal Green, despite delivering 20 points and 12 rebounds, and Mike Conley, with his 21 points on just 10 shots, didn't quite exhibit their usual finesse. But, like a dormant volcano unleashing its might, their tremendous impact became evident later. Conley's clutch shots down the stretch were akin to sniper bullets hitting their mark, while Green's defensive prowess and rebounding agility were everywhere. Their monumental contribution in the second half not only clawed victory from the jaws of defeat but also averted the humiliation of a potential playoff sweep by their eight-seed adversary.
The roaring sea of fans at FedEx Forum, known across the NBA circuits as one of the friendliest, is a crucial cog in the Grizzlies' machinery. Their vocal support forms a bulwark against the taunts and heckling from rival contingents, such as the Timberwolves fans at Target Center on a recent Monday night.
When JA Morant, the beacon of Memphis, took to the court, he was greeted not with applause but with an intimidating chorus of boos from the Minnesota faithful. They reveled in the spectacle, seeking to drown Morant in a sea of animosity. Whether Morant was pitted against basketball titans like Patrick Beverley, Anthony Edwards, or D'Angelo Russell, the crowd's optimism swelled in tandem with the cheers that erupted whenever their home heroes faced Morant in an isolation.
Yet, like a lone wolf stalking its prey, Morant's prowess shone bright amidst the adversities. His name has been echoing in MVP chants not because of his astonishing dunking ability or his deadly crossover, but because of his indomitable spirit that never bows to defeat. This spirit, as indefatigable as the river after which his city is named, is a testament to the warrior within Morant and a lesson to all that, in the face of adversity, one should never give up.