Luka Doncic an absolute Freaking baller for his first game of playoff against Jazz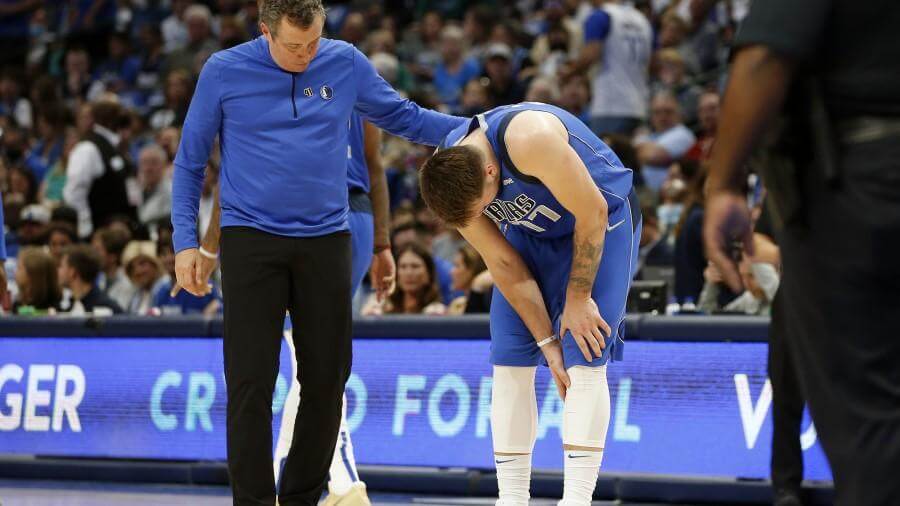 As the light of the postseason beckons, Luka Doncic has roared back into action, and, by God, is he a FORCE TO RECKON WITH.
With a gait that exhibited a slight wince, Doncic emerged from Vivint Smart Home Arena following Monday night's performance, his ankle swathed in bandages. He voiced his relative comfort, despite hinting at a lingering swelling enveloping his ankle.
Unmistakably, his play on the court has revealed that he's not entirely unscathed from his previous ACL tear, signalling that his current state might well be the apex of his dominance this season. Although he may not yet be operating at full physical capacity, Doncic's resounding performances indicate a player entirely at ease serving as the secondary weapon in a team harboring playoff ambitions.
The cardinal sin the Mavericks could commit, especially in the face of a looming sweep by the formidable Jazz, is to hasten Doncic's comeback.
Indeed, the Mavericks' fortunes appear inextricably tethered to Doncic's prowess. They find themselves lodged in a perilous abyss without him. Ever since his inauguration into the league, his importance has been second to none. He stands at the pinnacle in terms of usage percentage, an indicator of the player's monopolization of team possessions, unsurpassed across the NBA landscape. When he isn't galvanizing the scoreboard with an average of 28 points, he weaves an awe-inspiring spectacle on the court: unearthing players marooned in corners, orchestrating passes that beggar belief, all the while doing so with a charming countenance and an infectious grin.
The star of the Mavericks returned to the fray on Saturday after nursing a strained left calf incurred during the season's concluding regular game, and boy, did he make an entrance. He raked in a whopping 30 points and 10 rebounds during his 2022 playoff debut, an astounding performance after nearly a fortnight's absence. It was precisely the shot in the arm the Mavericks required to hold their own in the game… even if they couldn't quite usher it across the finish line.
"He's on the mend, but we must tread with caution regarding his injury," quipped Carlisle. "We'll have to see how tomorrow pans out and the extent of the work he can undertake."
With a commanding alley-oop dunk, Rudy Gobert bequeathed the Jazz a narrow lead with a scant 11 seconds remaining. The Jazz narrowly clung onto their lead, eking out a 100-99 victory in Game 4, thereby leveling the first-round series.