Domantas Sabonis: Unstoppable Force Despite Injury in the NBA Playoffs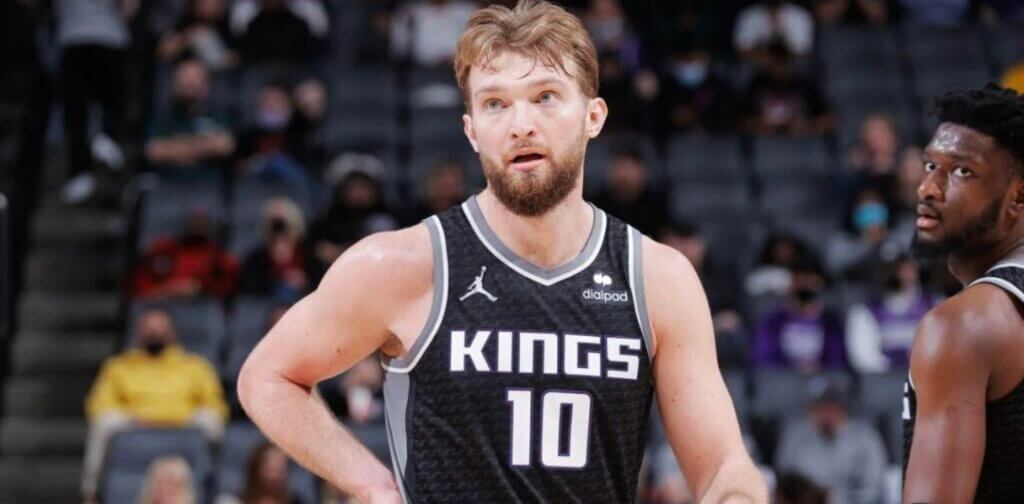 The tapestry of the NBA's ongoing narrative is replete with ebbs and flows, and the tale currently commanding the limelight is the unfortunate injury of the Sacramento Kings' stalwart, Domantas Sabonis. In this rendition of 'Basketball Evolution', we'll traverse the potential ramifications of Sabonis' injury on the unfolding playoff saga between the Kings and the Golden State Warriors.
Domantas Sabonis: Bruised Yet Unyielding?
Game 2 of the inaugural round clash between the Sacramento Kings and the Golden State Warriors saw a rough tumble for Domantas Sabonis, inflicted by the Warriors' seasoned power forward, Draymond Green. The game's inherent physicality took its toll, leaving Sabonis with a sternum contusion. As Green stares down the barrel of a suspension for Game 3, the conundrum looms - will Sabonis be match-ready?
The Sacramento Kings' official statement outlines Sabonis', erstwhile Indiana Pacers' star, injury as a sternum contusion. Consequently, his participation in Game 3 hangs in the balance. However, the prospect of him sitting out this pivotal confrontation seems unlikely.
Sabonis not only endured the entirety of Game 2, despite the injury, but has previously proven his mettle by playing through the pain of a broken thumb. With Green's impending suspension, the stage is set for the Kings to seize the upper hand in Game 3, hosted by the Warriors. It seems inevitable that Sabonis, injury notwithstanding, will be chomping at the bit to sway the outcome in his team's favor.
Domantas Sabonis: The Kings' Rejoinder to Draymond Green
Sabonis' pivotal role in the Kings' triumphant run this season cannot be understated. His skill set and ability to influence the game on either end of the court have often drawn parallels with Draymond Green. As a lynchpin of the Kings' setup, Sabonis' presence in this closely-knit playoff series is of paramount importance.
Should Sabonis power through the pain to grace the court, his performance will be under the microscope of fans and pundits alike. Can he maintain the impetus for the Kings despite his injury? Will the sternum contusion hamper his offensive and defensive contributions? Crucially, can the Kings leverage the Warriors' diminished lineup to secure a vital victory in Game 3?
As the NBA Playoffs gather momentum, the focus of the basketball universe will converge on Domantas Sabonis and his capacity to surmount this setback. Amidst an injury and a fiercely competitive playoff milieu, will Sabonis rise to the occasion to steer the Kings towards triumph? The unfolding narrative of the playoffs holds the answers.