Introducing The Nike Kyrie Infinity, Kyrie Irving's New Signature Shoe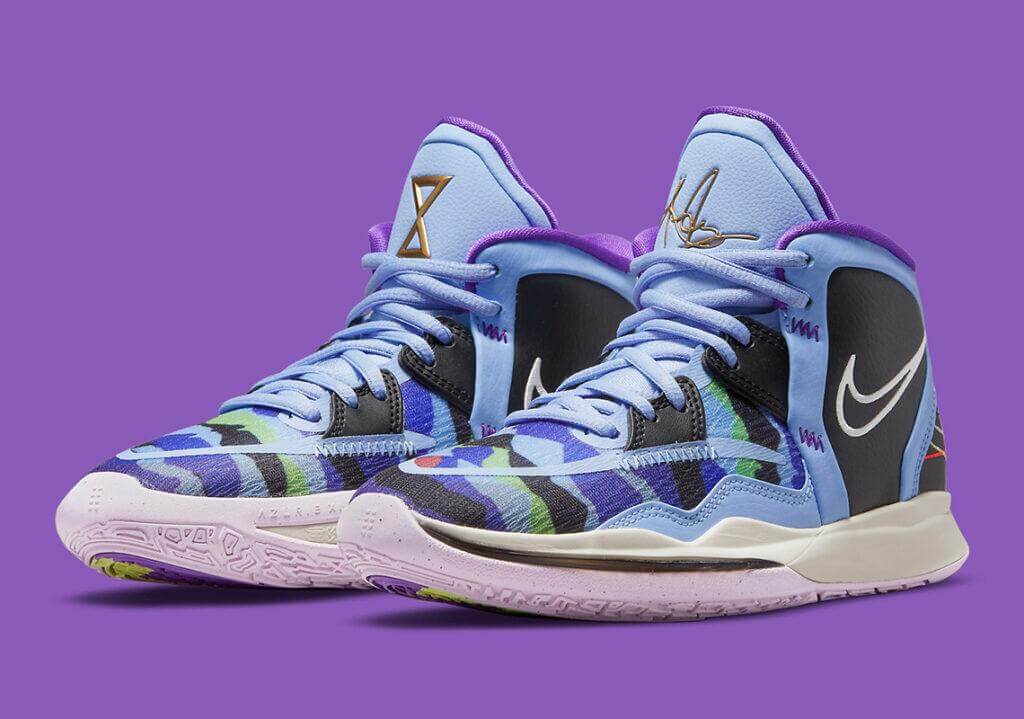 The Nike Kyrie Infinity is here, and it's sure to be the most popular shoe of the year and has been designed to help you take control of the court.
This new model is the perfect blend of performance and style—it's great for outdoor play but also looks good enough to wear in the city.
Kyrie Irving's new signature shoe is fast, lightweight and allows for quick changes of direction. Its ability to control its movements makes it hard for defenders to keep up with him, and gives him the upper hand in any situation. The Kyrie Infinity By You offers a personalized fit, more responsiveness at the forefoot and next-generation traction that lets you accelerate and decelerate as you please, so you can enjoy the distance created by your style—and play your game.
But what really makes this shoe stand out is its performance : a large forefoot Zoom Strobel cushioning system provides cushioning and responsiveness, so you can stay comfortable on your feet during play. In addition, the heel counter provides stability while preventing injury thanks to its flexibility.
The upper now features genuine suede & leather and it worked beautifully once broken-in. The shoe still felt light despite beefing up the cushion and the materials.
If you already own a pair of Kyries, you're probably wondering if there are any differences between this new model and its predecessors. Good news! If you own any of Irving's other signature shoes (the Nike Kyries 1 or 2), then sizing is pretty much exactly the same as before—so don't stress about getting the wrong size!
The only difference worth mentioning is that this shoe has less room at the midfoot and forefoot than previous models did—and if you have wide feet like me, you might find them tighter than usual. But don't worry—if that happens to be true