Warriors Win 110-96, Advance To Western Conference Finals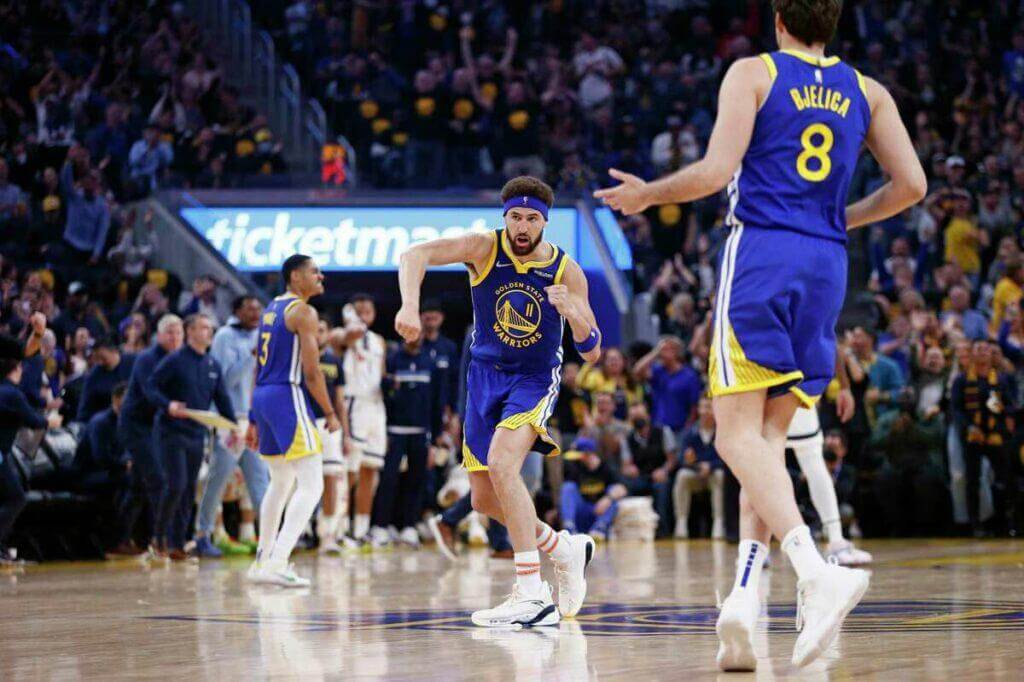 The Warriors are on their way to the Western Conference Finals!
The Golden State Warriors are back in the Western Conference Finals for the first time since 2019.Golden State won the sixth game of their second-round series against Memphis (110-96) and moved on to the next round. The Warriors win the series 4-2.
Stephen Curry had a slow start, but once he got going he was unstoppable with 29 points, 10/27 shooting from the field, 7 rebounds and 5 assists.The real star of this game was Klay Thompson, who put up 30 points on 11/22 shooting including 8/14 from three-point range. He also had 8 rebounds and 3 assists in addition to being key on defense with his 6 steals tonight as well.
The Warriors will now face either the Phoenix Suns or Dallas Mavericks in the next round—the winner of which will be decided in Game 7 tonight.
It was a tough game for the Grizzlies, who are still deprived of their leader Ja Morant. The lieutenants raised the tone to compensate for the absence of their leader, like Dillon Brooks (30 points at 7/15 three points) and Desmond Bane (25 points, 7 rebounds), but Memphis never managed to crack in the last quarter.