Warriors Win 110-96, Advance To Western Conference Finals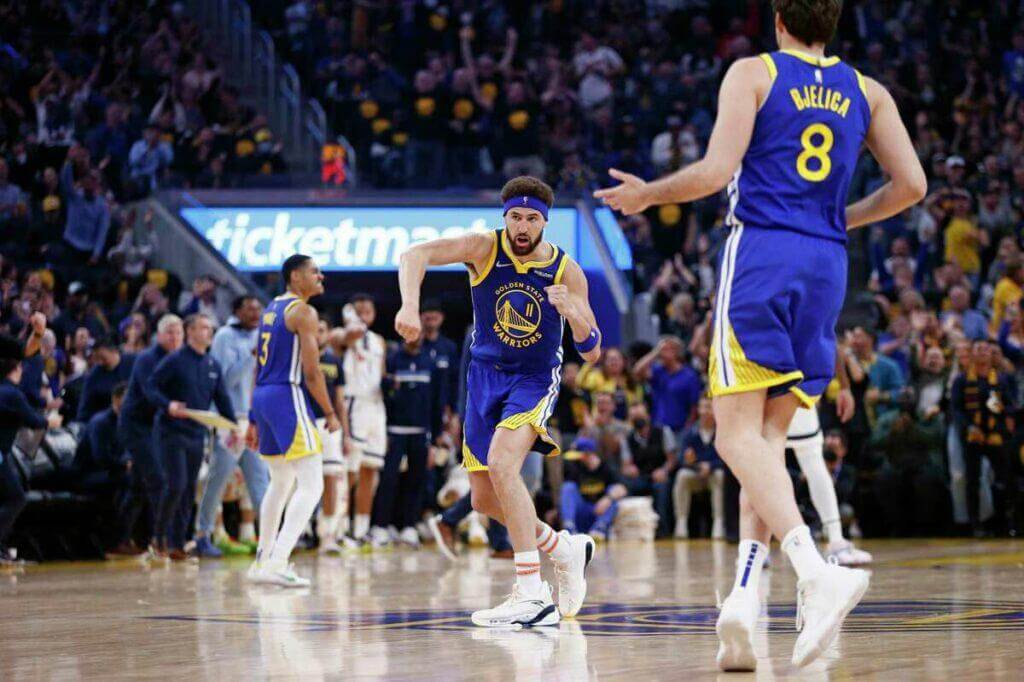 With an unexpected virtuosity, the Warriors have once again asserted their dominance, leaving in their wake a fervor of anticipation for the oncoming storm of the Western Conference Finals. They navigated the tumultuous sea of competition, their tenacity undiminished, their prowess irrefutable.
In this sweeping saga of athletic brilliance, the visage of victory bore the names of Stephen Curry and Klay Thompson. A sluggish inception to Curry's performance rapidly gave way to a splendid demonstration of skill, punctuated by an enthralling tally of 29 points. The legendary precision of his field goals punctuated the clamor of the game, a symphony in which his 10 out of 27 shots provided a compelling solo.
Yet, emerging from the tumult, the paragon of the evening was Thompson, whose mesmerizing display of dexterity was a grand testament to his prowess. A glowing testament to his skill was his impressive 30-point achievement, augmented by an eight out of fourteen three-point shooting. An engaging tableau of athleticism, Thompson also bagged eight rebounds, three assists, and stood as a defensive bulwark with his commendable six steals.
The ensuing chapter in this captivating narrative unfolds against either the Phoenix Suns or Dallas Mavericks - the protagonist of which remains shrouded in uncertainty until the climactic conclusion of Game 7.
Our antagonists of the evening, the Grizzlies, fell short of the monumental challenge. In the glaring absence of their luminary Ja Morant, the remaining cohort summoned a commendable vigor. Dillon Brooks and Desmond Bane emerged as defiant figures, their respective performances - a commanding 30-point attainment for Brooks, and a versatile 25 points with seven rebounds for Bane - depicted a gallant, albeit insufficient, resistance. But the implacable resolve of the Warriors in the final quarter was an impenetrable barrier, forever sealing the fate of the contest.
Thus ends this thrilling chapter, resplendent in its complexity and variability, a fitting emblem of the grandeur of the sporting world. Our anticipation mounts as we await the dawn of the impending Western Conference Finals, the exhilarating climax of this dramatic narrative.