Jaylen Brown Calls Out Celtics After Humiliating Loss to Thunder: Team Needs to Reflect and Learn from Disappointing Performance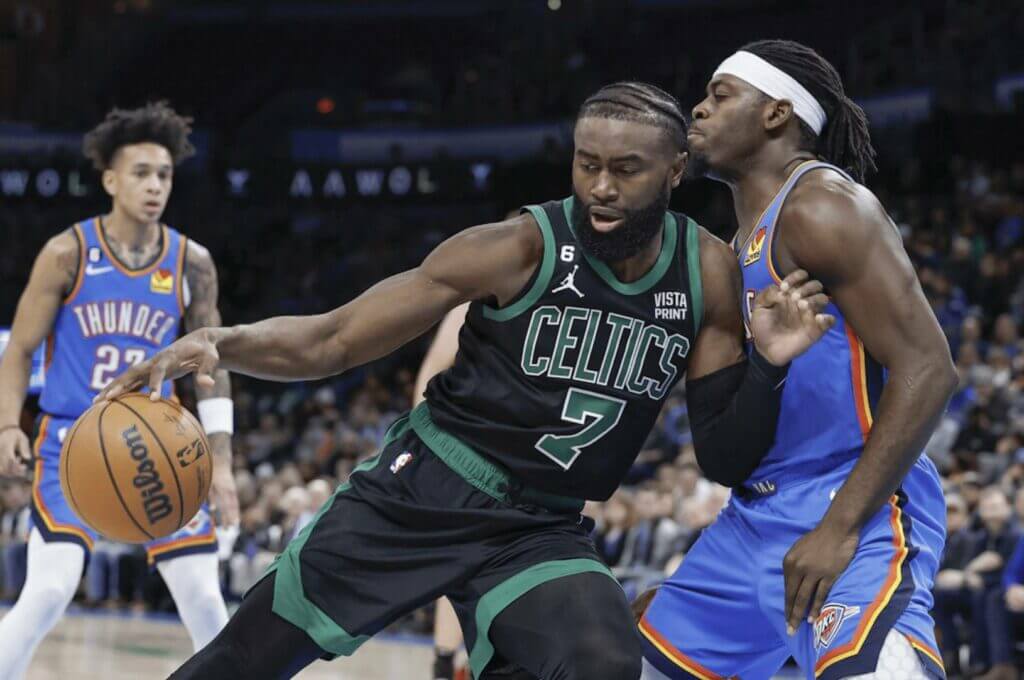 On Tuesday night, the Boston Celtics suffered a devastating 150-117 loss to the Oklahoma City Thunder. The Thunder set two franchise records in the win, scoring 150 points and 48 points in a single quarter. This marked only the third time in Celtics history that they have allowed 150 or more points in a game and the second time an opponent has had five players score 20 or more points.
After the game, Jaylen Brown, who scored 29 points in the loss, called out his teammates for their lack of effort. In his postgame press conference, he said:
"We got our ass kicked. That's what happened. You come out on the floor and take things for granted, and that's what happens. We probably deserved it. We weren't connected, we weren't supporting each other on the floor. No defensive help. They humiliated us."
Celtics coach Joe Mazzulla also pointed to a lack of effort from his players, saying:
"Yes, they played harder than us the entire game. Like I said after the Phoenix game, you have to play with humility every night knowing that the opponent wants to beat you. We were outplayed in every aspect of the game. They were ready to play, we weren't."
It's clear that the Celtics need to take a hard look at themselves and their performance, and figure out how to bounce back and play with more energy and intensity going forward. Mazzulla sees this tough stretch as an opportunity for growth, saying:
"It's not the most enjoyable thing to go through, but you have to go through this kind of crap if you want to reach your goals, good or bad, and that's just the way it is. We have to go through it all and we'll be judged on how we handle it."
The Celtics will have a chance to bounce back on Thursday night against the Dallas Mavericks, who are currently riding a seven-game winning streak. It won't be easy, but with players like Jaylen Brown leading the way, the Celtics have the talent and potential to turn things around and start climbing back up the standings. It's important for the team to use this disappointing loss as a learning experience and work on improving their effort and execution in order to bounce back and start stringing together some victories.