Kobe Bryant's 2007-2008 MVP Jersey: A Piece of Basketball History to be Auctioned Off for Millions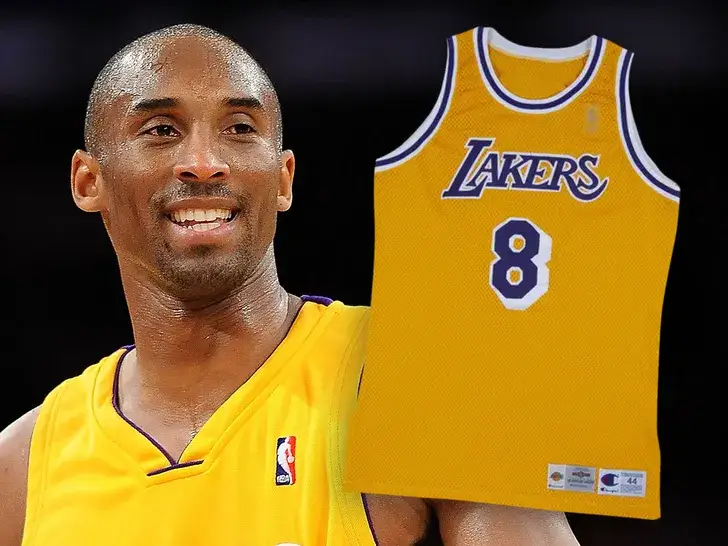 The NBA community was shaken to its core on January 26, 2020, when news broke of the tragic death of Kobe Bryant. The legendary Los Angeles Lakers player, who had won five NBA championships and two Olympic gold medals, died in a helicopter crash alongside his daughter Gianna and seven other passengers. Three years later, fans are still mourning the loss of one of the greatest basketball players of all time.
Kobe Bryant was not only an incredible player, but also an inspiration to many. His work ethic and determination on the court were unmatched, and his "Mamba mentality" has become a philosophy for many in and outside the world of basketball. His legacy continues to live on through his countless fans and the memories of his incredible career.
In honor of Kobe's legacy, Sotheby's is set to auction off one of his jerseys worn during the 2007-2008 season, in which he was awarded the MVP. The jersey, worn 25 times during the season, is expected to fetch between 5 and 7 million dollars. This would set a new record for a jersey worn by the basketball legend, surpassing the 3.7 million dollars paid for a different jersey in 2021.
This specific jersey was worn on April 23, 2008, during the second game of the first round playoffs against the Denver Nuggets. A famous photograph was taken of Kobe after the game, with him holding the jersey and shouting in triumph. The image was reproduced on walls around the world by street artists, particularly in Los Angeles, Kobe's home city.
The jersey is not only a piece of basketball history, but also a symbol of the incredible impact Kobe had on the game and the world. The jersey has been kept in pristine condition and has been authenticated by the NBA and MeiGray Group, making it a valuable collectible for any basketball fan or collector.
It's worth mentioning that the current record for a jersey sold at auction belongs to Michael Jordan's, who's was sold for $10.1 million in September. However, with the immense popularity and legacy of Kobe Bryant, it's not impossible that this jersey could break that record and become the most expensive basketball jersey ever sold.
The auction for Kobe Bryant's 2007-2008 MVP jersey is a once in a lifetime opportunity for fans and collectors to own a piece of basketball history. As the auction approaches, fans and collectors alike are sure to be clamoring for a chance to own a piece of Kobe Bryant's legacy. The sale of this jersey not only honors the memory of the late great player, but also serves as a reminder of the impact he had on the game and the world.