Lakers' Loss to Clippers: Did the Schedule Play a Role in LeBron's Struggles?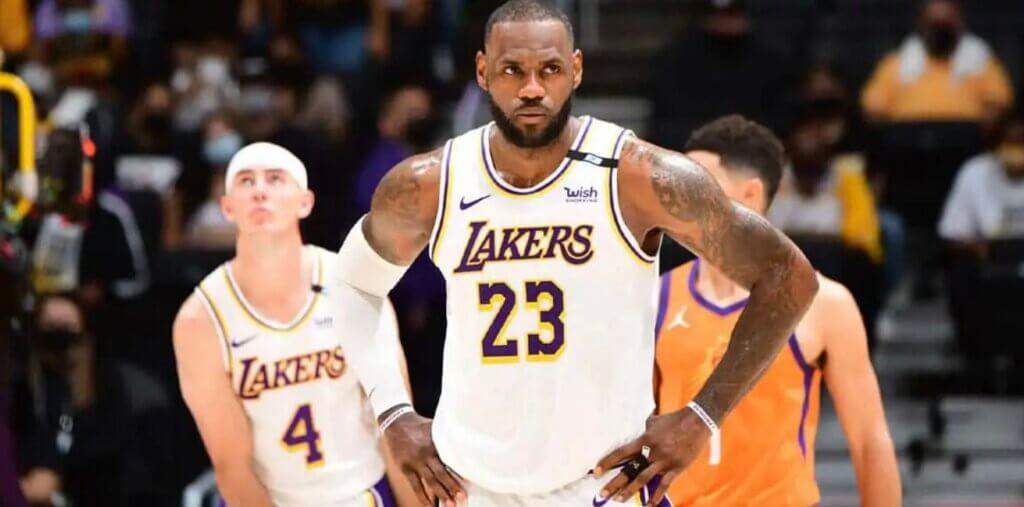 The recent loss of the Los Angeles Lakers to their city rivals, the LA Clippers, has brought the NBA schedule into the spotlight. LeBron James, the Lakers' superstar, believes that the defeat was primarily due to the scheduling of the games. But was the calendar really the only reason for the loss?
Before their clash with the Clippers, the Lakers were on an impressive winning streak. Having secured a victory against the Utah Jazz just the day before, LeBron James and his teammates had a golden opportunity to solidify their chances for direct playoff qualification.
However, Norman Powell (27 points) and Kawhi Leonard (25 points) had other plans, leading the Clippers to a narrow victory. Despite this being the second game of a back-to-back, the Lakers still played their star, LeBron James – a rare occurrence in such situations.
According to LeBron, the schedule was the main culprit for their defeat:
"This is one of the toughest games we've had this year. We came off a road trip, got in late yesterday, after a game that went into overtime. (...) This is one of those 'schedule conflicts' we have during the season," he explained with a wry smile, "and it clearly got the better of us."
The previous day, LeBron had warned that the overtime game against the Jazz wouldn't help him in the upcoming match against the Clippers. He stated that his decision to play would depend on the condition of his foot when he woke up. Anthony Davis, who hadn't played in a back-to-back since November, was also concerned about the extra five minutes from the previous night's game.
Both stars were listed as "questionable" until 45 minutes before the game, but they ultimately decided to play. While LeBron scored 30 of his 33 points in the second half, the previous game's fatigue seemed to have taken its toll, leading to a slow start and six turnovers. Anthony Davis finished the game with 17 points and 11 rebounds in his first back-to-back since November.
Undoubtedly, the schedule played a part in the Lakers' loss. However, the team and its fans might also regret their inability to secure a win against the Jazz without going into overtime. Yes, the schedule is challenging, but every team faces back-to-back games at some point. Better game management against the Jazz would have allowed the Lakers to be in better shape against the Clippers.
In conclusion, while the NBA schedule can be demanding, it's crucial for teams to manage their energy and resources effectively. The Lakers' loss to the Clippers serves as a reminder of the importance of taking advantage of every opportunity, especially when competing against tough opponents. The team will need to learn from this experience and find ways to excel even in the face of challenging schedules.