Lakers' Loss to Clippers: Did the Schedule Play a Role in LeBron's Struggles?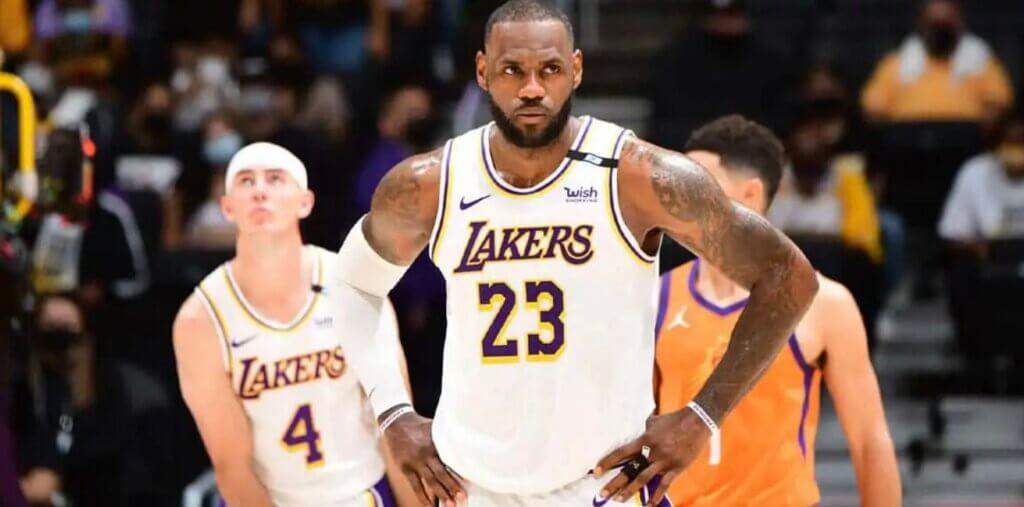 The recent stumble of the Los Angeles Lakers, bowing down to their city counterparts, the LA Clippers, has cast a glaring spotlight on the NBA's schedule. LeBron James, the Lakers' luminary, posits the defeat to be primarily a consequence of game scheduling. But can we lay the blame solely on the calendar's cruel design?
Just before their joust with the Clippers, the Lakers were on a triumphant run. Fresh off a victory against the Utah Jazz mere hours before, LeBron and his compatriots were perched on the cusp of fortifying their direct playoff qualification prospects.
Alas, Norman Powell (27 points) and Kawhi Leonard (25 points) had alternate outcomes in mind, piloting the Clippers to a slender triumph. Even though this represented the second face-off in a back-to-back sequence, LeBron James, the Lakers' poster boy, was surprisingly thrust into the fray.
LeBron attributed the schedule as the principal antagonist in their defeat:
"This is one of the toughest games we've had this year. We came off a road trip, got in late yesterday, after a game that went into overtime. (...) This is one of those 'schedule conflicts' we have during the season," he articulated with a sarcastic smirk, "and it clearly got the better of us."
LeBron had presaged the previous day that the overtime duel against the Jazz wouldn't serve him well in the forthcoming clash against the Clippers. He hinted that his participation would hinge on the state of his foot upon awakening. Anthony Davis, whose last back-to-back outing was in November, also expressed concern over the additional five minutes from the preceding night's game.
The duo's playing status was enshrouded in uncertainty until 45 minutes before the game but they eventually elected to partake. While LeBron netted 30 of his 33 points in the latter half, vestiges of fatigue from the previous game seemingly left a mark, causing a sluggish start and six turnovers. Davis capped off the game with 17 points and 11 rebounds in his first back-to-back since November.
Unquestionably, the schedule was a contributing factor to the Lakers' downfall. However, the team and its fanbase might also rue their inability to best the Jazz without resorting to overtime. Yes, the schedule is unrelenting, but every team grapples with back-to-back games. More efficient game management against the Jazz would've afforded the Lakers a more favorable physical state against the Clippers.
In essence, while the NBA schedule's demands are rigorous, it's paramount for teams to astutely marshal their energy and resources. The Lakers' capitulation to the Clippers underscores the importance of seizing every chance, particularly when pitted against formidable foes. The squad will have to extract lessons from this experience, devising strategies to excel even in the face of grueling schedules.