Celtics' Tatum Blames Timidity for Recent Struggles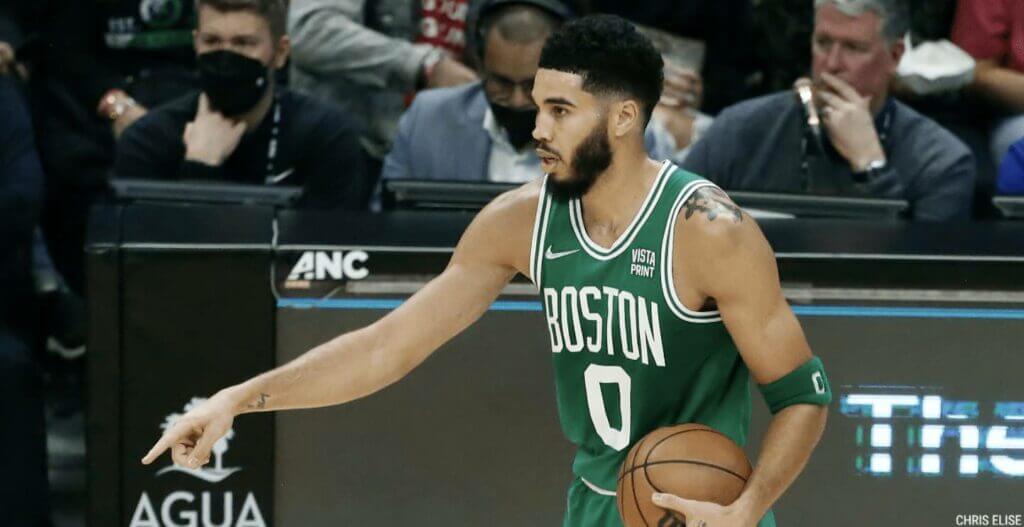 The Boston Celtics have been struggling as of late, with a record of 6 losses and only 4 victories in their last 10 games. This drop-off from their strong start to the season has raised concerns among fans and analysts. While there is no cause for panic, star player Jayson Tatum has identified timidity as a problem for the team.
According to Tatum:
The Celtics have been playing too cautiously and tightly.
They have lost the sense of fun and freedom that made them successful earlier in the season.
Everyone, including Tatum himself, is trying too hard to make every shot.
This tension is contagious and has a domino effect on the team.
Tatum believes that the solution to these problems is to:
Loosen up and get back to the team's roots.
Take a deep breath and just play basketball with more joy.
Tatum's comments highlight the importance of maintaining a positive and relaxed mindset, even in the face of challenges and setbacks. It's natural for players to want to succeed and make every shot, but when this desire becomes too intense, it can lead to overthinking and tightness on the court.
While the Celtics were successful offensively earlier in the season, they have recently been experiencing a bit of a slump. However, with their talent and Tatum's leadership, they have the potential to bounce back quickly. Tatum is one of the team's most important players, and his ability to identify problems and offer solutions is valuable for the Celtics' success.
It will be interesting to see how the Celtics respond to Tatum's words and if they are able to get back on track. With a solid core of talented players, the Celtics have the potential to be a formidable force in the league. It's just a matter of finding the right balance and mindset to help them reach their full potential.