LeBron James Frustrated with Teammates: Lakers Fall to Clippers in Derby Match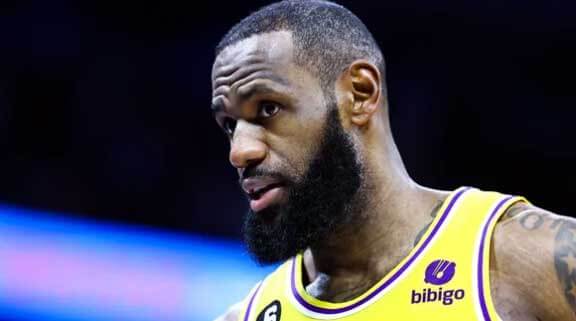 The Los Angeles Lakers suffered a crushing defeat against the LA Clippers on Wednesday night, losing 115-133. While LeBron James had an impressive 46 points, 8 rebounds, and 7 assists, he was visibly frustrated with the outcome of the game and his teammates' performance.
The Lakers are currently sitting at 13th place in the Western Conference, with a record of 22 wins and 26 losses. Despite James' consistently impressive performance and the potential return of Anthony Davis next week, the team has been struggling to maintain consistency.
In Wednesday's match against the Clippers, the Lakers were unable to keep up with the opposing team's offensive and defensive efforts. James' frustration was clear as he sat on the bench during the final minutes of the game, apart from his teammates. He even left the court before the final whistle, signaling his dissatisfaction with the team's performance.
James has been vocal about his disappointment with the team's performance in recent weeks. He said, "I don't want to end my career playing at this level collectively. I want to always be able to fight for a championship." The Lakers recently acquired Rui Hachimura from the Washington Wizards, and it remains to be seen whether his performance will improve the team's morale and bring a smile back to James' face.
In conclusion, the Lakers' defeat against the Clippers was a tough loss for James, who was visibly frustrated with his teammates' performance. Despite his impressive individual performance, the team has been struggling with consistency and teamwork. With the acquisition of Rui Hachimura, the Lakers hope to improve their performance and bring back the fighting spirit that James desires.