Nikola Jokic Dominates as Nuggets End Celtics' Winning Streak in NBA Showdown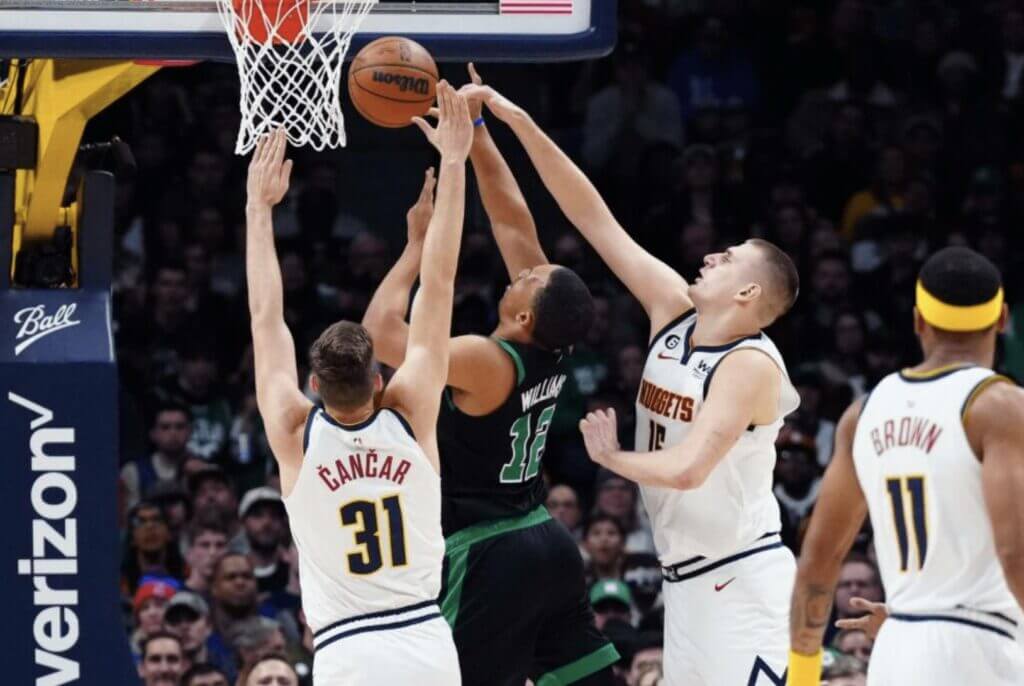 Wednesday night's matchup between the Denver Nuggets and the Boston Celtics was expected to be a closely contested battle between two of the top teams in the NBA. However, the Nuggets had other plans, as they dominated the Celtics en route to a 123-111 victory.
The Nuggets were led by an incredible performance from center Nikola Jokic, who recorded a triple-double with 30 points, 12 rebounds, and 12 assists. Jokic was a force on both ends of the court, dominating the paint and leading the Nuggets' offense to a 57% shooting performance from the field and beyond the arc.
The Celtics, on the other hand, struggled offensively, shooting just 46% from the field and 27% from three-point range. They were unable to match the Nuggets' efficiency and couldn't contain Jokic, who was simply too much to handle.
Despite the loss, Celtics wing Jaylen Brown had a standout game, scoring 14 points in the first quarter to get into a rhythm and finishing with 30 points, 8 rebounds, and 3 assists. Brown was a bright spot for the Celtics, who were otherwise unable to get much going on the offensive end.
On the other hand, Malcolm Brogdon struggled for the Celtics, shooting just 1-for-6 from the field and finishing with 4 points. Brogdon had a tough time in the first half and was largely benched in the second half, with defenders like Bruce Brown and rookie Christian Braun giving him fits.
Overall, it was a tough night for the Celtics, who were unable to extend their winning streak to five games. The Nuggets, on the other hand, will be pleased with the win, which they can consider a reference victory against the league's best team. They are currently the leaders of the Western Conference, with a 10-2 record.