Principal Basketball Rules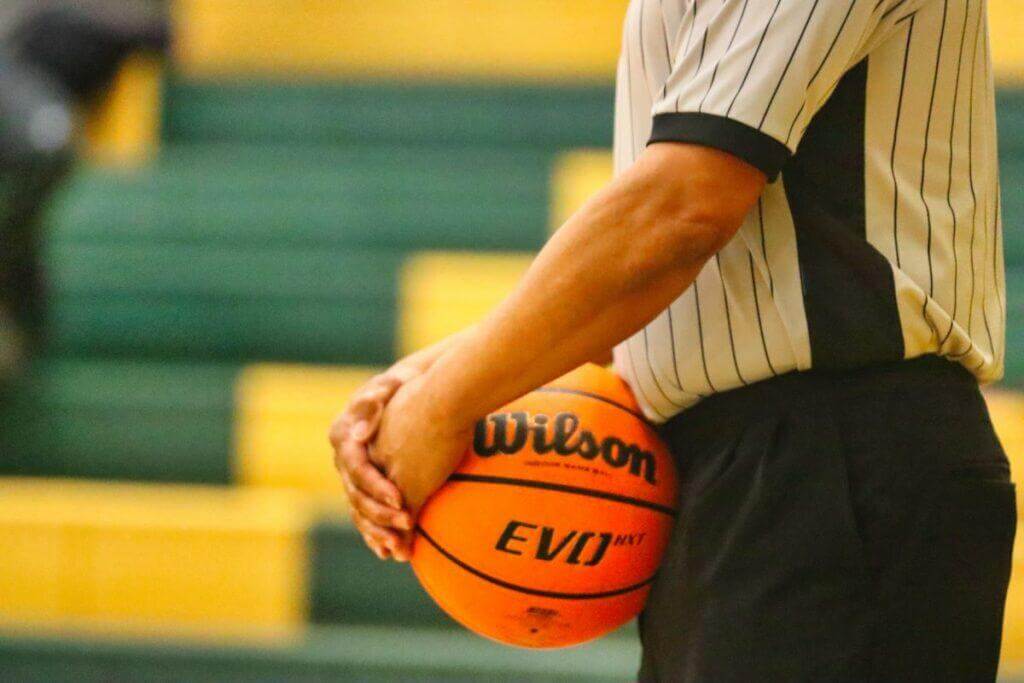 The best thing about basketball is that you don't need much equipment. You just need a ball, some pavement/wood/gym floor, and yourself (and maybe a friend if you want to start in a team), and you're ready to go. The rules of basketball are also quite simple. They basically consist of the 5x5 basics which can be adapted according to the practice chosen.
Let's have a look at the rules, shall we?
So, how long does a game last?
The game consists of 4 periods of 10 minutes separated by an interval of 2 minutes, except between the 2nd and 3rd where it's 15 minutes (half-time). In case of a tie, an overtime is played. Overtimes are 5 minutes long and will continue until one team wins.
How do you score points?
A successful shot during the game counts 2 points inside the 6.25m zone and 3 points outside this zone. A free-throw shot counts 1 point.
How to play with the ball?
The ball is played with the hands within the limits of the field. Deliberately playing it with your foot is not allowed and will result in a violation. The ball is then returned to the opposing team. To move with the ball, you must dribble. This means bouncing the ball on the floor with one hand. You cannot start dribbling again after stopping or touching the ball with both hands and you can't take more than two steps without bouncing it.
How long can I stay in the paint?
You can't stay in the paint for more than 3 seconds. The paint is the area under the basket and between the free-throw line.
How much time does a team have to shoot the ball?
Your team has 24 seconds to get off a shot once they've gained possession of the ball. If you don't get a shot off within 24 seconds, your opponent gets possession. If you do get off a shot and it misses, you'll get another 24 seconds if you touch the ball after it hits the rim or backboard. If you don't touch it, your opponent gets possession.
What is a personal foul?
A personal foul is when you make illegal contact with an opponent. You can't block, push, hold, charge, or hook an opponent. You also can't impede their progress with anything except for your body or advance into contact with them. It's also not allowed to use arms, shoulders, hips, knees or other brutal means to impede an opponent's movement.