Star guard Kyrie Irving returns after eight-game ban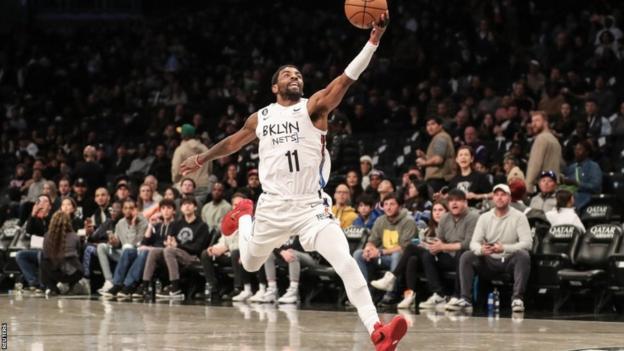 The Brooklyn Nets are ready to welcome back their star point guard, Kyrie Irving.
Kyrie Irving returned after an eight-game suspension and scored 14 points in the Nets' 127-115 victory over the Grizzlies.
Irving served an eight-game suspension after he was accused of posting antisemitic messages on Twitter and refusing to issue an apology.
The Nets suspended Irving November 3 after he posted a link to a documentary containing antisemitic messages. He has not played for the team since then.
Irving has apologized for his actions twice and said he made a poor decision in posting the link.
"I just want to offer my deep apologies to all those who were impacted over these last few weeks, specifically my Jewish relatives, my Black relatives, all races and cultures," Irving said Sunday. "Feel like we all felt an impact and I don't stand for anything close to hate speech or antisemitism or anything that is 'anti,' going against the human race."
On Sunday, Irving suited up for the game against Memphis Grizzlies and scored 14 points in 20 minutes of play. He did not play in the fourth quarter as coach Kenny Atkinson sat him down with just over five minutes left in the game because it was not part of his plan for him to play more than 20 minutes total for this game.