The Untold Story of Nikola Jokić: The Confluence of Data and Sheer Intuition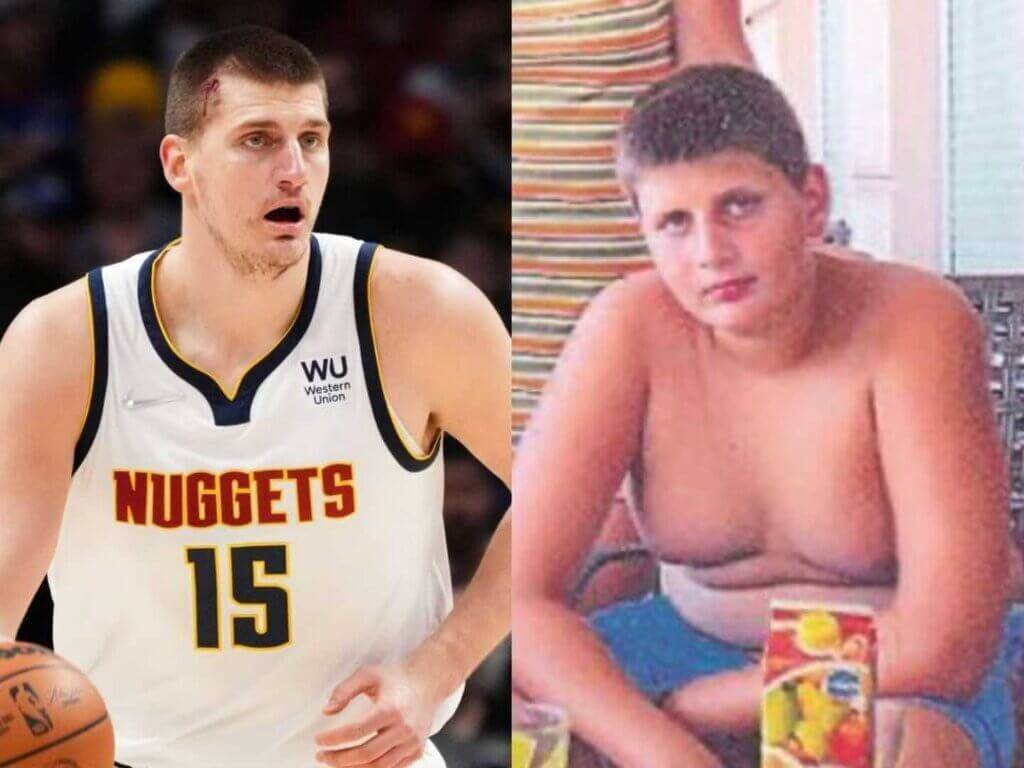 Discovering a diamond in the rough is an art, and Misko Raznatovic, the renowned agent from BeoBasket, is an undisputed maestro in this domain. Raznatovic's monumental discovery of Nikola Jokić, a basketball prodigy hidden away in the depths of Serbia, stands as a testament to his unerring talent-spotting abilities. In this article, we unravel the fascinating narrative of how Jokić, a two-time MVP and an NBA legend, was discovered by his agent, Misko Raznatovic. It's a tale of grit, intuition, and a substantial sprinkling of serendipity.
Misko Raznatovic is an established name in the European basketball scene, particularly in Eastern Europe. Known for his uncanny knack for identifying talent, he has had his finger on the pulse of basketball in the region for decades. When the stoic basketball scout noticed a certain U18 Serbian scoring an impressive 29 points with 26 rebounds in a local league match, he knew he had stumbled upon something special.
As the numbers rolled in week after week, 30 points here, 37 rebounds there, even Misko, a seasoned veteran, was intrigued by this unknown Serbian player. Despite the local competition's underwhelming standard, the persistently exceptional statistics were enough to stir the curiosity of Raznatovic. In an interview on the All The Smoke podcast with Matt Barnes and Stephen Jackson, Raznatovic recalled, "A Serbian U18 player achieving such numbers? Who is this guy?"
To uncover more about the player, Raznatovic summoned one of his trusted scouts. This decision led to an unexpected revelation. The scout admitted that he had never heard of Jokić. Raznatovic couldn't hide his surprise. The agent, accustomed to his scout's extensive knowledge of the basketball prodigies in the region, was taken aback. The scout was then tasked with finding out if Jokić was a fluke or the real deal.
The scout returned with a report that neither reassured nor discouraged Raznatovic. Jokić wasn't unusually strong or aged compared to his peers, yet he was versatile, slightly overweight, and indeed, extremely talented.
Motivated by this mixed report and Jokić's superhuman stats, Raznatovic dispatched his scout on a mission to the outskirts of Belgrade. The objective was simple: find the Jokić family and sign the promising player.
Jokić's humble and traditional Serbian family was delighted that a well-established agency was interested in their son, who had never trained with adults or been spotted by scouts before. The family welcomed the opportunity with open arms, and at the tender age of 17, Nikola Jokić was signed. As the story goes, Jokić remains the first and only player signed by BeoBasket without being observed by scouts.
Looking back, Jokić's initial obscurity is not as surprising as it may appear. Renowned for his humility, Jokić is someone who posts phenomenal stats with ease, without worrying about securing triple-doubles or chasing records. Not unlike the day when he collected his MVP trophy in Serbia after a horseback ride, Jokić remains consistent in his low-profile demeanor. Today, the Number 15 of the Denver Nuggets, much to Carmelo Anthony's chagrin, is in the NBA Finals, having single-handedly carried the Rocky Mountains on his back and defying all odds.
Over the past decade, Jokić has undergone an incredible transformation. He has shed the extra weight and garnered nearly every accolade a basketball player can dream of, with the notable exception of the championship ring. His game, marked by exceptional efficiency, a panoramic vision, silky-smooth handling, and an ogre-like physique, has earned him recognition across the globe. And the man behind his meteoric rise is none other than Misko Raznatovic, the agent who saw potential in a rotund Serbian teenager.