Why The Cleveland Cavaliers Are The Team To Follow Next Season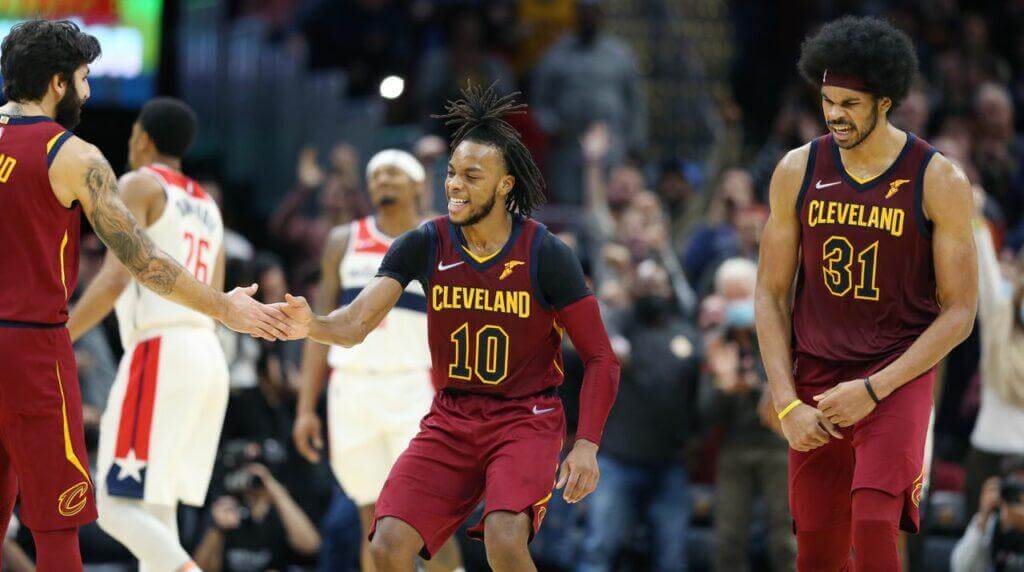 With Darius Garland at the helm, directing traffic from the point guard position, and Evan Mobley exhibiting versatility that is rare for a big man, the Cavaliers have a tandem that strikes fear into the hearts of opposing teams. Garland's ability to create for his teammates, coupled with his improved shooting, adds another dimension to Cleveland's offense. On the other side, Mobley's length, agility, and shot-blocking ability anchor the team's defense, making them a tough nut to crack for any adversary.
Moreover, the burgeoning chemistry between Garland and Mobley has given rise to an intuitive understanding that allows them to exploit defensive lapses and create scoring opportunities seemingly out of thin air. Their growing synergy on the court is an augury of great things to come for the Cavaliers.
But the duo isn't carrying the load alone. Aiding them in their quest for success is the presence of several seasoned veterans, like Kevin Love and Ricky Rubio. Love provides championship experience, while Rubio's seasoned playmaking and defensive prowess supplement the young guns, providing a balanced attack that keeps opponents guessing.
The development of Jarrett Allen, the team's intimidating shot blocker and reliable scoring threat, adds another layer of complexity to the Cavaliers' roster. Allen's remarkable growth last season adds a potent inside presence to the Cavaliers' offensive arsenal, complementing the outside shooting threat posed by their guards.
The addition of Donovan Mitchell, known for his explosive athleticism and scoring ability, adds another dimension to the Cavaliers' offense. Mitchell's blend of shooting, playmaking, and defensive versatility adds an intriguing piece to the Cavaliers' puzzle.
Off the court, the Cavaliers organization is fostering a culture that prioritizes player development and cohesive team play, giving their young core the room they need to grow and flourish.
Furthermore, the steady guidance of coach J.B. Bickerstaff cannot be overlooked. Under his tutelage, the team has shown marked improvement, especially in terms of defensive tenacity and offensive fluidity.