Why The Cleveland Cavaliers Are The Team To Follow Next Season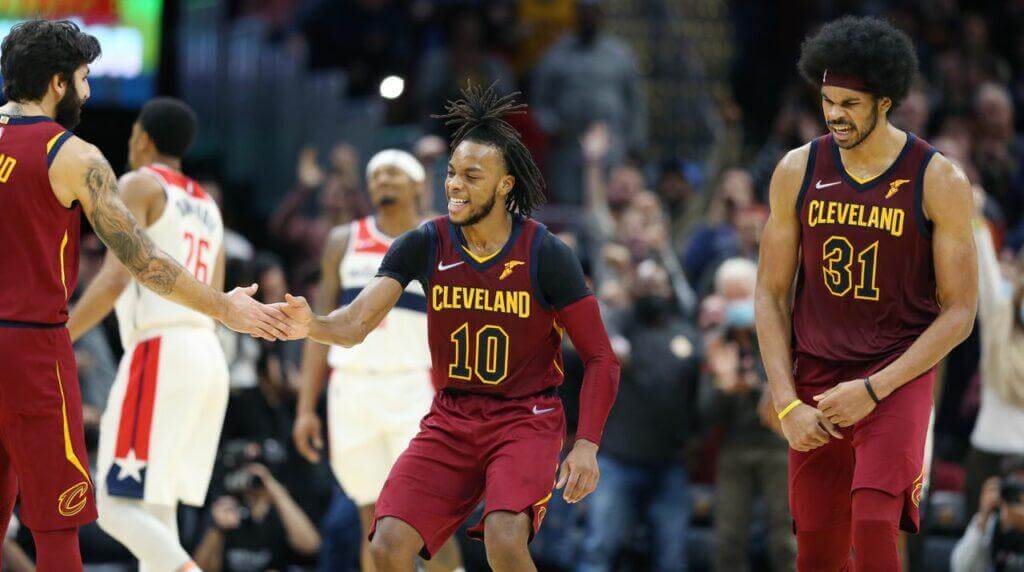 The 2022-23 NBA season is still months away, but it's never too early to look ahead to the upcoming season and predict which teams will advance or fall short of expectations. With all 30 NBA teams having an opportunity to make a playoff appearance, there are several teams set to make a big jump next season.
The Cleveland Cavaliers have a bright future ahead of them. They remain one of the most popular teams in the NBA. With young talent like Darius Garland, Evan Mobley, and Jarret Allen, and with the young talent Donovan Mitchell they look poised to be one of the main contenders next year after their first postseason appearance without LeBron since 2014. Here is everything you need to know about the Cavaliers heading into next season.
The Cleveland Cavaliers have a young core, but they also have plenty of veterans who can help them develop on and off the court.
Last season, the Cavaliers made it to the Play-In game with a 44-38 record but lost to the Brooklyn Nets and Atlanta Hawks. It was a disappointing end to the season, but with Sexton's potential return and an off-season where Cleveland's players can get more familiar with each other, the Cavaliers are set to make their way out of the Play-In game.
With the Mobley-Garland combo being one of the best young duos in the league, the Cavaliers have constructed a roster that doesn't need a "King" to lead them to the playoffs anymore.