A Closer Look At The Nike Zoom Freak 4 Shoes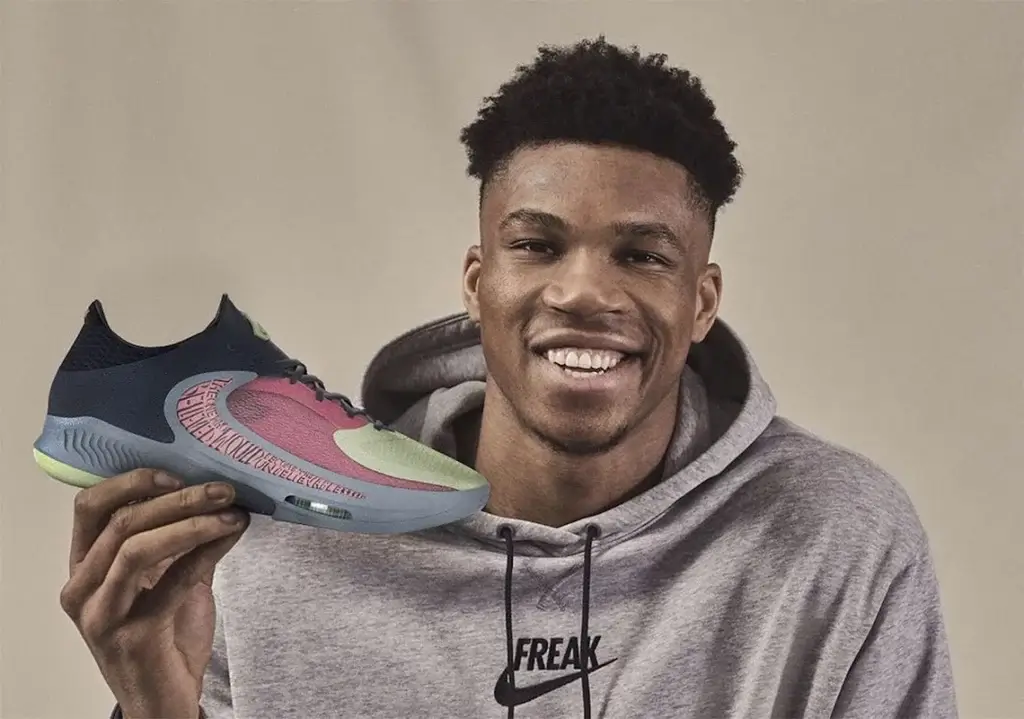 Giannis Antetokounmpo newest signature Nike shoe, the Zoom Freak 4, is a stunner.
The signature model of Giannis Antetokounmpo has been seen in the wild before, but now that Nike has officially unveiled the shoe, we have a few more details about what it'll look like.
We already knew that the upper would be minimalistic and low-cut, but now there are some new details about what's going on inside. It looks like the fuse, mesh, and neoprene on the upper will be in place to maximize support and flexibility. Meanwhile, we still see the DNA of the Zoom Freak: The large Swoosh reversed and the Zoom Air pocket clearly visible on the front.
While we wait for more information on technology contributions, you can imagine that many colorways will be planned for release later this year. The first drops will take place in early August.
The shoe features a layered upper that blends salmon and neon hues alongside charcoal and gray, and it's highlighted by its sizable reverse Nike Swoosh that extends up from the veering midsole.
The Greek Freak debuted the shoe while premiering his Disney+ film "Rise" last week.