Breaking News: Russell Westbrook Joins Utah Jazz, D'Angelo Russell Returns to Lakers!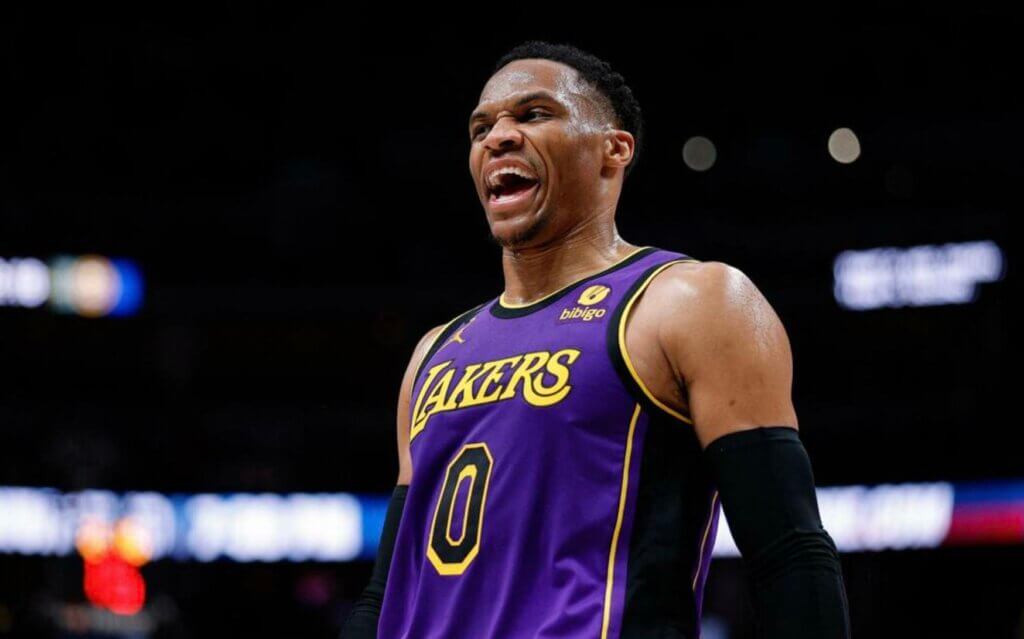 The NBA has been buzzing with excitement following the announcement of a major trade deal that saw Russell Westbrook leave the Lakers and head to the Utah Jazz. Meanwhile, D'Angelo Russell returns to the Lakers along with Jarred Vanderbilt and Malik Beasley. Mike Conley Jr. joins the Minnesota Timberwolves.
The Lakers were one of the teams to watch during this trade deadline and the biggest trade of the winter 2023 has finally been announced. Adrian Wojnarowski sent shockwaves through the NBA by revealing that the three franchises had agreed to a massive three-way trade. This trade sent Westbrook to Utah, D'Angelo Russell to Los Angeles, and Mike Conley to Minnesota.
Goodbye Russell Westbrook! The Lakers have decided to part ways with the point guard after one and a half years in La La Land. His experience with the Lakers was not very convincing, and rumors of a recent spat between him and Darvin Ham contributed to his departure. Westbrook was sent to Utah along with Damian Jones and Juan Toscano-Anderson. In return, the Lakers received D'Angelo Russell, who was drafted by the franchise in 2015, as well as Malik Beasley and Jarred Vanderbilt. This trade brings depth to the Lakers' roster.
For the Utah Jazz, this trade is part of their ongoing reconstruction. They have acquired Russ and the much-coveted first-round draft pick of the 2027 Lakers. To make this deal possible, the Jazz sent Mike Conley Jr. to Minnesota where he will join Rudy Gobert. Conley was accompanied by Nickeil Alexander-Walker. Russell Westbrook is expected to be released and will be able to sign with any team of his choice.
The Minnesota Timberwolves are the third party in this trade and have acquired the experienced Conley. The mediocre playoffs campaign by D'Angelo Russell and the emergence of Anthony Edwards led to his departure from the Wolves. Conley will now have the opportunity to return to his first love by joining the Lakers.
This large-scale trade seems to be a win-win for everyone involved. All three teams have acquired a valuable asset that will help them in the short or long term, in line with their sports objectives. The trade deadline is just a few hours away, but the NBA is already heating up. Don't forget to follow our live commentary by the TrashTalk team!