Chicago Bulls Dominate Detroit Pistons in Paris Game 2023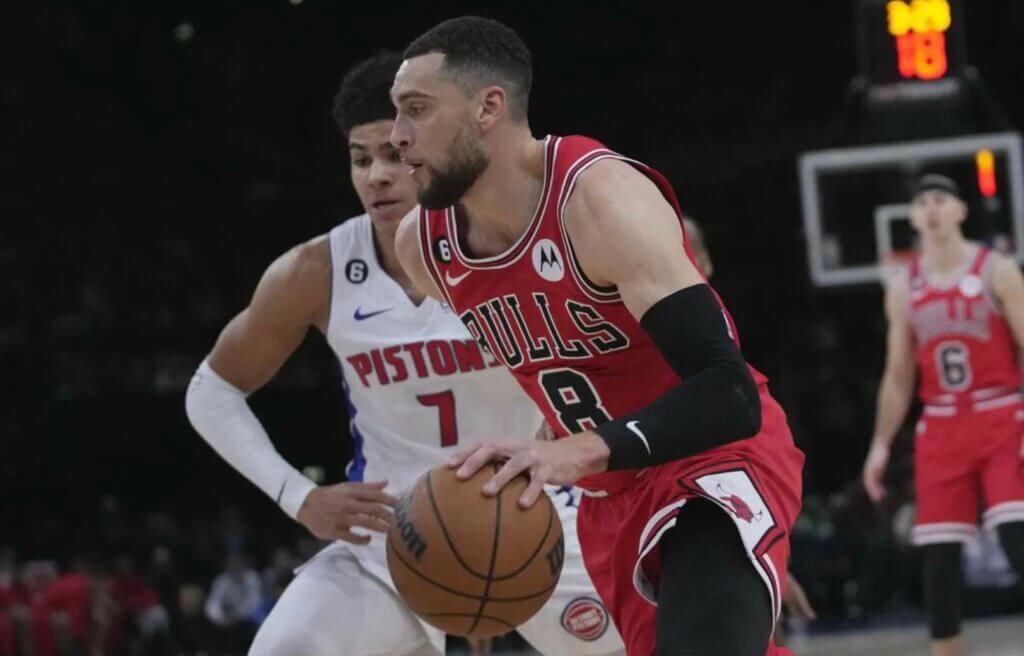 The National Basketball Association (NBA) returned to Paris, France in 2023 for a regular season game between the Chicago Bulls and Detroit Pistons. The match-up was highly anticipated, with both teams having strong records and high hopes. However, it was the Bulls who ultimately came out on top, winning 126-108.
Leading the way for the Bulls were Zach LaVine and DeMar DeRozan, who together scored 56 points. LaVine had a standout performance, scoring 30 points and making crucial plays throughout the game. The Pistons, on the other hand, struggled with poor shooting and a lack of cohesion on the court. Despite strong performances from Bojan Bogdanovic and Killian Hayes, the team was unable to keep up with the Bulls' fast pace.
One of the highlights of the game was the showdown between French players Killian Hayes of the Pistons and Nikola Vucevic of the Bulls. Both players had a lot to prove in front of their home crowd, but it was Vucevic who ultimately came out on top with a double-double performance of 16 points, 15 rebounds, and 6 assists. He dominated in the paint and made it difficult for the Pistons to score.
The game was also attended by a number of celebrities and notable figures, such as Magic Johnson, Tony Parker, Victor Wembanyama, Joakim Noah, Ben Wallace, Richard Hamilton, Pharrell Williams, Lil Baby, Ciryl Gane, Aya Nakamura, Aurélien Tchouameni, Pierre Gasly, and Charles. Despite the one-sided score, the crowd was still excited to see live NBA action in Paris once again.
In summary, the Chicago Bulls proved to be too much for the Detroit Pistons in the Paris Game 2023. The Bulls' dynamic duo of LaVine and DeRozan, along with the dominance of Nikola Vucevic, were too much for the Pistons to handle. The game showcased the high-level basketball that the NBA is known for and highlighted the league's global appeal.