Countering the 'Tall Ball' Strategy: The Golden State Warriors' Experiment with 'Very Small Ball'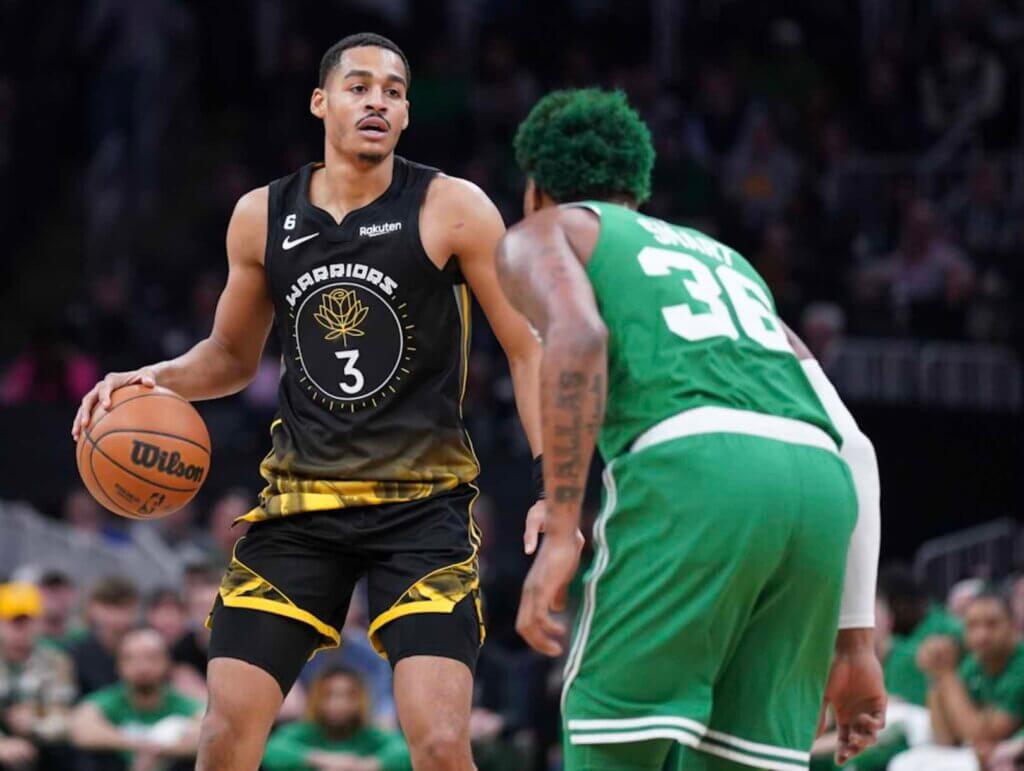 In a recent matchup between the Golden State Warriors and the Boston Celtics, head coach Steve Kerr decided to try something new. Instead of starting with the typical lineup of a center and four perimeter players, he went with a lineup that featured three guards and only one center. This strategy, known as "very small ball," was implemented in an attempt to counteract the "tall ball" strategy used by the Boston Celtics, who have a formidable front line with Jayson Tatum, Al Horford, and Robert Williams III.
The decision to play "very small ball" was a bold move, as it meant sitting Kevon Looney and starting Jordan Poole. According to Coach Kerr, the goal was to "espace the game" and give the team a different look. He felt that the Warriors needed to change things up, as they were only at a 50% win rate at the halfway point of the season.
The strategy almost paid off, as the Warriors were in the game until the final minutes. However, the size and power of the Celtics ultimately proved to be too much, as they outrebounded the Warriors 63-47 and scored 52 points in the paint. Despite the loss, some of the Warriors players felt that the "very small ball" strategy had its benefits. Steph Curry, for example, noted that it gave them good shot positions and allowed them to play fast and put pressure on the defense.
One potential downside to the "very small ball" strategy is that it weakens the bench, which the Celtics were able to take advantage of. However, Coach Kerr is not opposed to experimenting with different lineups and player rotations, as he recognizes that it's not always about playing the same five players. He also noted that Kevon Looney is a good player to experiment with, as he is not one to take offense to such decisions.
Overall, the Golden State Warriors' experiment with "very small ball" was an interesting one that almost paid off. While the team ultimately fell short in this particular game, it's clear that the strategy has its benefits and could potentially be used again in the future. With the right adjustments and improvement in rebounding, the "very small ball" strategy could be a winning formula for the Warriors.