Denver Nuggets Take Advantage of LeBron James' Absence to Tame Lakers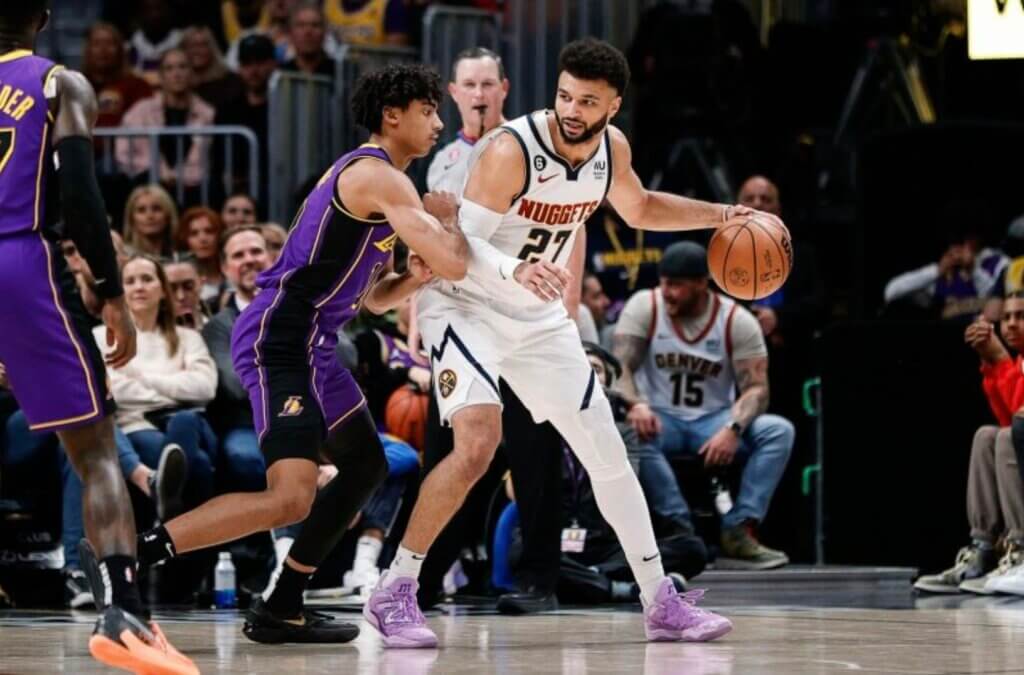 In the pulsating realm of professional basketball, the Denver Nuggets claimed an unequivocal victory against the Los Angeles Lakers, a noteworthy triumph marked by a 122-109 scoreline. This victory shattered the Lakers' previously unblemished record for the year and halted their five-game winning streak, a testament to the Nuggets' superior play orchestrated by Jamal Murray and Nikola Jokic.
This particular face-off served as a dazzling showcase of Jokic's multifaceted prowess and court dominance, as evidenced by his 87th career triple-double, a perfect shooting record, and a consistent performance that put his teammates in advantageous positions. Murray, who delivered his finest scoring night of the season, was a significant beneficiary of Jokic's court orchestration.
On the other end of the spectrum, the Lakers grappled with a cascade of injuries and absences, a harsh reality punctuated by the absence of LeBron James. Key players, such as Anthony Davis, Austin Reaves, Lonnie Walker IV, and Troy Brown Jr, were also notably missing from the lineup. The unfortunate in-game injury of Patrick Beverley compounded the Lakers' challenges. Despite displaying tenacity in their third game within four days, the Lakers fell short against the well-rounded Denver squad.
The Nuggets' assertive stance was apparent from the outset, keen on capitalizing on the Lakers' depleted lineup. Bolstered by Murray's impressive shooting and Jokic's tempo control, the Nuggets claimed a sizable lead during the first half. The Lakers made attempts to rally in the third quarter, but Murray and Jokic were an insurmountable duo. Denver's comfortable lead persisted into the fourth quarter, with Murray and Jokic commandeering their journey to the final buzzer.
This victory not only fortifies the Nuggets' standing atop the Western Conference but also reemphasizes their home-court dominance, having secured 11 consecutive home victories. The team's season-long performance, led by Jokic's consistent brilliance and Murray's exponential growth, bodes well for their potential deep playoff run.
As for the Lakers, they face the task of recuperation and preparation for the ensuing matches, hopefully with a revitalized lineup featuring James and other key players. The Lakers, despite this loss, remain one of the league's premier teams and will aim to rebound swiftly. This game serves as a stern reminder of the necessity to face every opponent with full force and a fully-fit squad.
In essence, the Denver Nuggets effectively capitalized on the Lakers' shortfalls, securing a win that strengthens their Western Conference supremacy. As the Lakers strategize their recovery, the Nuggets are primed to sustain their formidable performance and prepare for a possible deep playoff journey.