Kevin Durant Injured: Brooklyn Nets Bracing for Potential Absence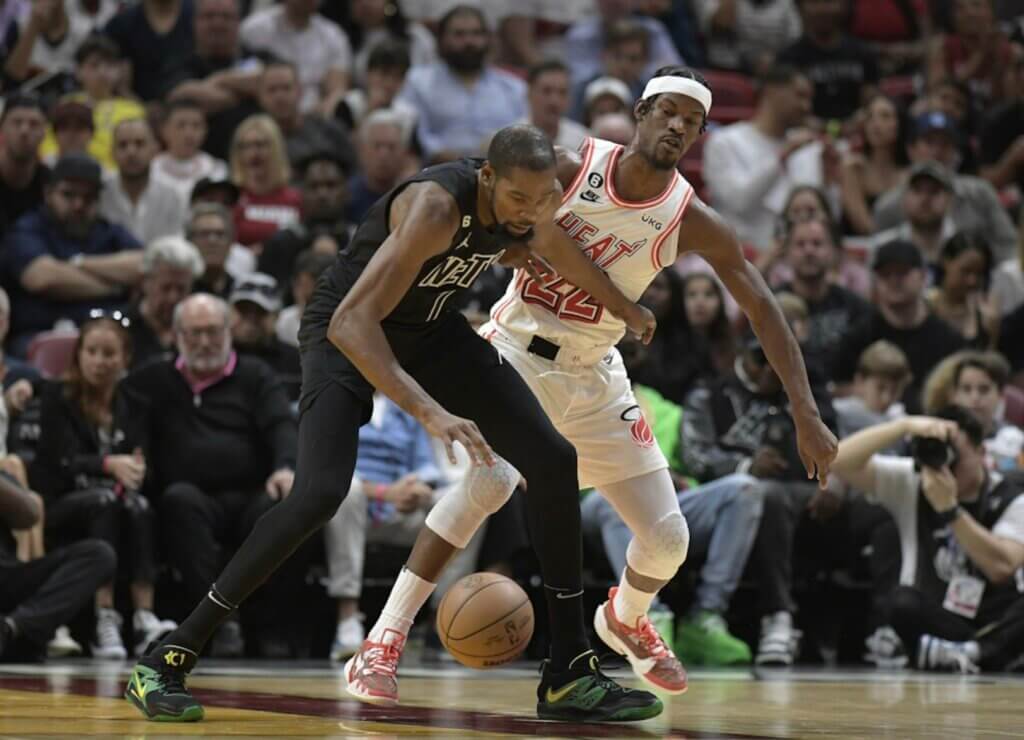 As the leader of the Brooklyn Nets, Kevin Durant's injury is causing concern for the team and fans alike. In a recent game against the Miami Heat, Durant was twice taken to the ground, first with a knee-to-knee contact with Kyle Lowry and then with the weight of Jimmy Butler on his right leg. After holding his knee and taking a 3-pointer from Tyler Herro to the head, Durant signaled to Jacque Vaughn to exit the game and head to the locker room. The Nets later confirmed that he would not return for the remainder of the game.
Kyrie Irving, Durant's teammate, expressed his concern for Durant and appreciation for the time he puts in to take care of his body. "I was just next to him...It's scary stuff when someone isn't looking and anything can happen. I'm grateful for the time he puts in at the gym, taking care of his body, to try and preserve himself from something that could have been worse," Irving said after the game.
The victory against the Heat did little to ease the concerns of the Brooklyn camp. While Irving tried to reassure the team about Durant's mental state, they are already preparing to play without him. "He's in good spirits, as are we all. The strength of our team is to support each other. We're ready for whatever comes our way...I think one of the biggest qualities of our team is our bench and how we support each other, no matter who starts. And now it's time to go out and show that until we find out Kevin's return schedule and when he might be available again," Irving said.
Durant's potential absence is not going unnoticed by the Nets, who are ready to do what it takes to compensate for his absence, as long as it is not for an extended period of time. "He's a central piece for us offensively, but even defensively as he's been a top-tier rim protector this year. He defends the best players. It would obviously be a tough blow for us, but at the same time it gives opportunities for everyone else and we have a lot of bench depth for reasons like this, for everyone to step up and try to fill that void," said Joe Harris. Nic Claxton echoed these sentiments, acknowledging the strength and capabilities of the team, even without Durant.
As the Nets wait for the results of Durant's MRI on Monday and more information on his injury, they remain focused on their goals and supporting each other. "We have a championship mindset and that doesn't change, no matter who's on the floor. We have to continue to stay the course and continue to get better every day," said Irving. The team and fans alike are hopeful for a speedy recovery for Durant and his return to the court.