Golden State Warriors Triumph Over Memphis Grizzlies Despite Absences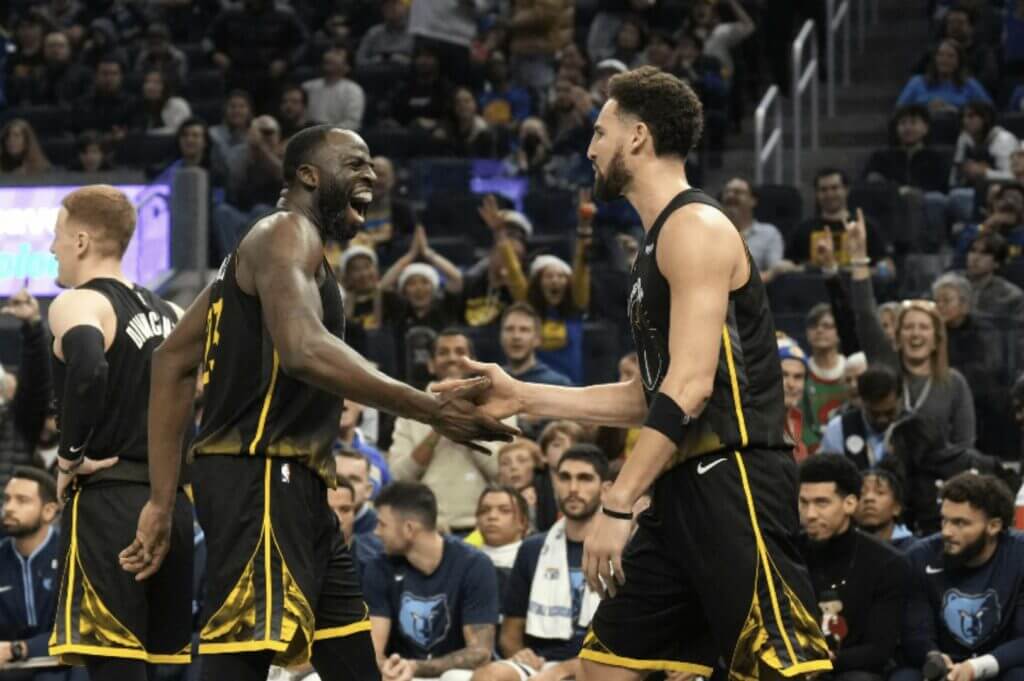 Despite being shorthanded without Stephen Curry and Andrew Wiggins, the Golden State Warriors pulled off an impressive victory against the Memphis Grizzlies on Christmas day. Jordan Poole stepped up in their absence, scoring 17 points to lead the Warriors to an early lead in the first quarter. Ja Morant and Dillon Brooks kept the Grizzlies in the game with their strong inside play, but Golden State's limited rotation proved too much for Memphis. The Warriors finished the first quarter with a 33-29 lead.
In the second quarter, Anthony Lamb hit three three-pointers and drew a foul on Jaren Jackson Jr., while Jordan Poole finished off a 19-7 run to give the Warriors a 15-point lead. Ja Morant responded with 11 straight points to bring the Grizzlies within one possession, but the Warriors ended the half on a strong note with a three-point play and a technical foul on Memphis, extending their lead to nine points.
The third quarter saw Jaren Jackson Jr. pick up his fourth foul on the opening possession, much to the delight of Draymond Green and the Warriors. Klay Thompson and Jordan Poole helped Golden State maintain their control, but Ja Morant brought the Grizzlies within one possession with a strong scoring streak. Warriors coach Steve Kerr turned to Ty Jerome off the bench, and the guard scored 8 points to lead a 17-2 run that put Golden State up by 15.
Despite Jordan Poole being ejected with a second technical foul, the Warriors were able to hold on for the win thanks to Klay Thompson's shooting. It was a nearly perfect performance from Golden State, who had to be at their best to beat Memphis without Stephen Curry and Andrew Wiggins. Steve Kerr was able to rely on a standout performance from Jordan Poole, a solid outing from Draymond Green (13 assists, 11 rebounds), and contributions from the entire bench. The Warriors also finished the game shooting 41% from three-point range!
Jaren Jackson Jr. and Dillon Brooks both struggled for the Grizzlies, picking up two fouls early on and never being able to get into a rhythm. Jackson Jr. was targeted by the Warriors and Green, picking up fouls and only playing 21 minutes. Brooks started strong but was also hampered by foul trouble, leaving Ja Morant to carry the load for Memphis. Andrew Wiggins, who was expected to make his return for the Warriors, ended up sitting out his tenth straight game due to a lingering adductor injury. According to coach Steve Kerr, Wiggins' recovery is taking longer than expected and the medical staff didn't want to risk further injury by bringing him back too soon. The Warriors will hope to have him back in the lineup soon as they look to continue their winning ways.