JA Morant Unveils New Nike Basketball Shoe Following Kyrie Irving's Departure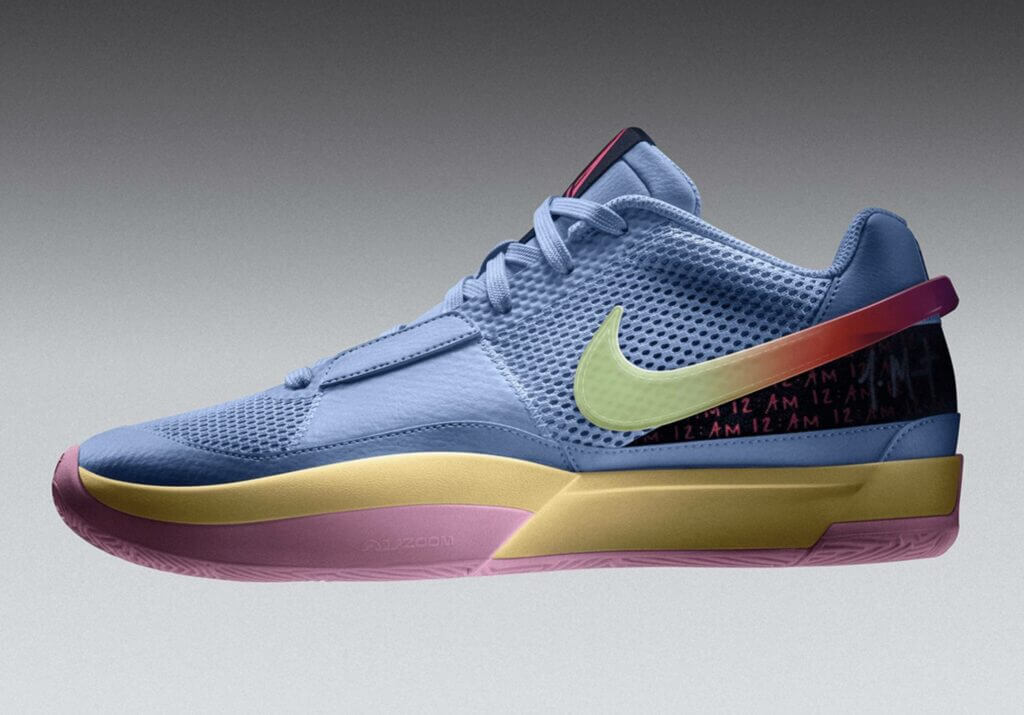 JA Morant, point guard for the Memphis Grizzlies and rising NBA star, has unveiled a new basketball shoe with Nike. This news comes after Kyrie Irving's departure from Nike, leaving a significant hole in the brand's roster of basketball ambassadors. Fans have been wondering who would step up to fill Irving's shoes, and it looks like Morant is the one to do it.
The new shoe, called the JA Morant basketball shoe, boasts a sleek design with a combination of black, white, and red colorways. It features Nike's Zoom Air technology in the sole for maximum cushioning and support, as well as a durable rubber outsole for traction on the court.
In addition to its performance capabilities, the shoe's design is inspired by Morant's personal style and interests. The red accents pay homage to Morant's love of luxury cars, while the black and white color scheme is a nod to his love of clean and classic fashion.
But Morant's partnership with Nike extends beyond just his new shoe. In addition to his endorsement deal, he has also worked with Nike on various campaigns and collaborations, including the launch of the "Fearless" collection in 2021. This collection, which featured a range of Nike apparel and accessories, was designed to celebrate the fearless attitude and determination of young athletes like Morant.
As Morant continues to make a name for himself in the NBA and beyond, it's clear that his partnership with Nike is only just beginning. His new basketball shoe is sure to be a hit with fans and players alike, and we can't wait to see what else he has in store with the brand.