How Draymond Green and the Warriors Shut Down Russell Westbrook in NBA Game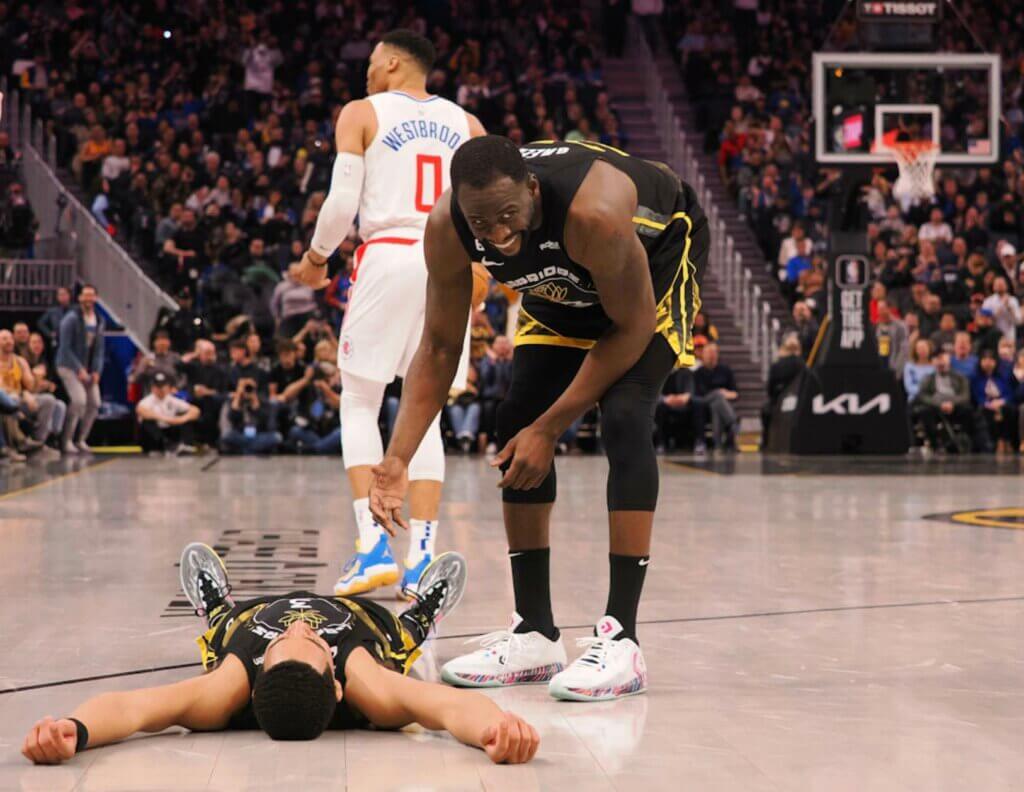 The Golden State Warriors chose not to defend Russell Westbrook beyond the arc in a recent game, with Draymond Green leading the decision to leave him open. The footage of this game has been shared widely on social media and has shed light on Westbrook's lack of confidence in his shooting.
During the game, Westbrook was left alone at a distance of 6-7 meters from the basket, with only one defender standing three or four meters away from him. The Warriors crowded the paint, leaving Westbrook with an opportunity to shoot. However, he didn't even attempt to shoot, nor did he come closer to the basket. He didn't even look at the rim and chose to pass the ball instead.
Draymond Green was seen encouraging Westbrook to take the shot, but the latter didn't oblige. Green later admitted that this situation was mentally challenging for Westbrook. "You're taught to shoot when you're open," Green said, "but when you're open every time, you have to ask yourself some questions."
The Warriors' strategy was legal since the defender on the ball-handler can remain in the paint without being subject to the three-second defensive rule. This strategy completely threw Westbrook off his game, and he ended up shooting 3 out of 12 from the field and 0 out of 5 from beyond the arc.
Draymond Green explained that the Warriors had discussed this strategy during their pre-game shootaround. He also praised Westbrook's shooting abilities, stating that the mental aspect of the game could be challenging. Green believed that their plan of trapping Westbrook on defense was successful, and it threw the Clippers off their game.
According to Steve Kerr, Draymond Green is the best central defender in the NBA. His ability to read the game and be ready to help out his teammates is unmatched. Green's presence also allows the guards to help out on rebounds, which proved crucial in this game.
In conclusion, the Warriors' decision to snub Westbrook was not only a physical game but also a mental one. It shows that mental strength is just as important as physical strength in the game of basketball.