Is Kyle Kuzma on the Move at the NBA Trade Deadline?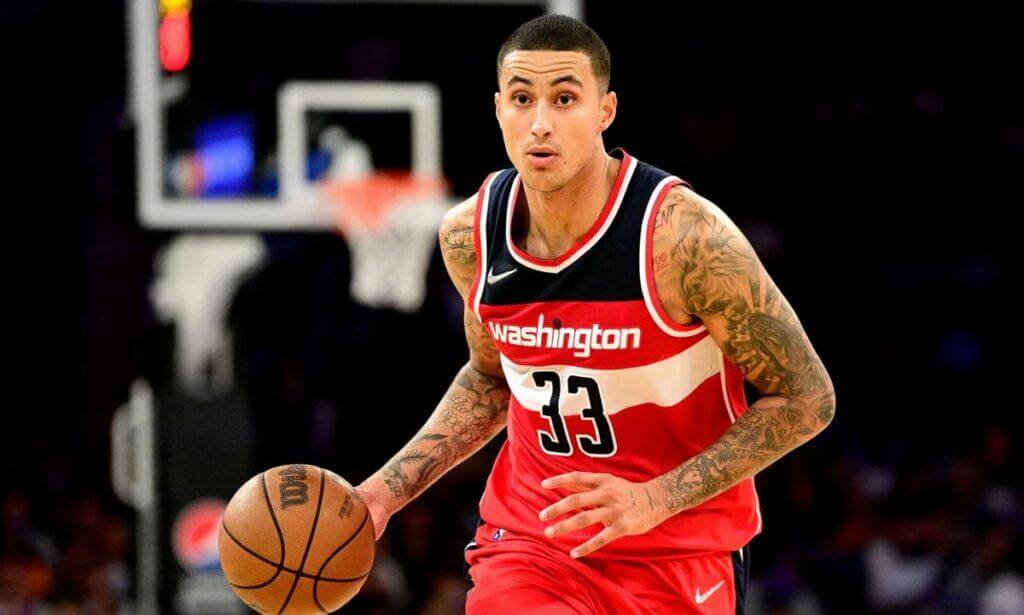 As the NBA Trade Deadline approaches, Kyle Kuzma's name is starting to pop up in trade rumors. It was previously reported that Kuzma may be interested in testing free agency this offseason and may not want to re-sign with the Washington Wizards. Now, there are whispers that he could be on the move even sooner than expected. According to recent reports, there is a growing belief that Kuzma could be traded before the deadline.
Here are a few key points to consider:
If this report is accurate and Kuzma is indeed on the market, it's likely that there will be a strong demand for him. He's playing some of the best basketball of his career this season for the Wizards and is only 27 years old.
Kuzma is a power forward who can stretch the floor and be a consistent third option on a strong team. His ability to score in a variety of ways makes him an attractive option for contending teams in need of scoring depth.
Even though the Wizards have struggled this season, Kuzma has shown growth in his game and has been one of the team's best players. He's averaging a career-high in points per game and has been a reliable scoring option for Washington.
The biggest reason for the Wizards' struggles is the lack of top-tier talent needed to compete in the Eastern Conference. While Bradley Beal is a great player, he's not a true No. 1 in today's game. The Wizards need more star power to compete with the top teams in the conference.
It will be interesting to see if Kuzma is traded before the deadline. If he is, he could have a big impact on a playoff team. His scoring ability and versatility make him a valuable asset for any team looking to make a deep playoff run. It's worth noting that Kuzma is due for a big-money contract extension this offseason, so any team interested in acquiring him will have to be willing to pay for his services.
Regardless of where Kuzma ends up, he has proven that he can be a valuable contributor on a winning