Ja Morant's Redemption: Turning Over a New Page in the NBA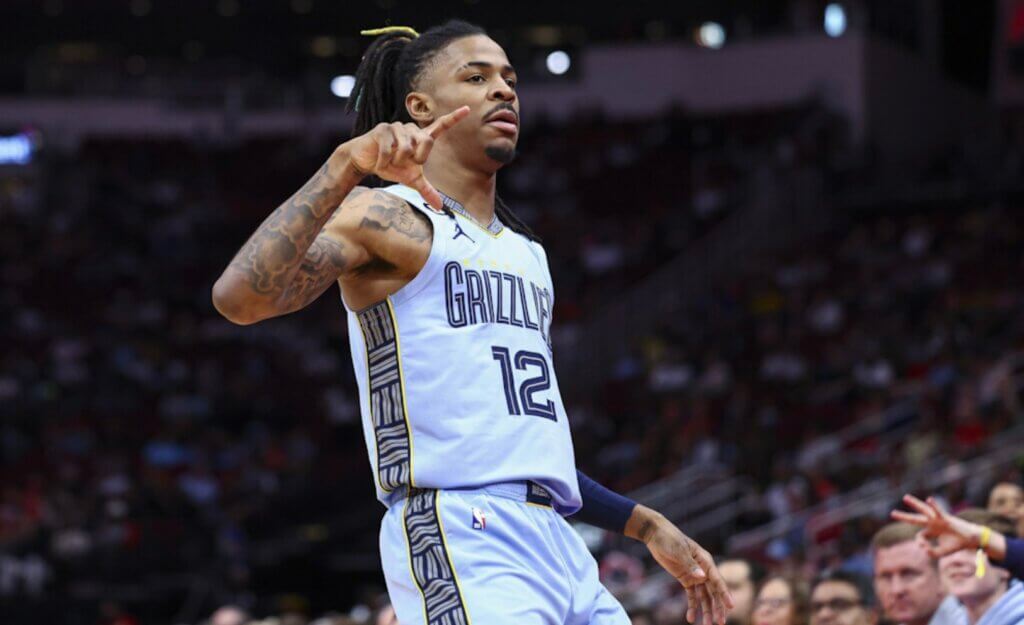 NBA star Ja Morant is set to make a triumphant return to the court after a three-week hiatus filled with controversy and self-reflection. After being sidelined due to his infamous Denver strip club incident and brandishing a firearm on Instagram Live, Morant has emerged with a new perspective, ready to recommit himself to the game of basketball.
The Memphis Grizzlies' point guard recently addressed the media, apologizing for his past mistakes and the negative attention they brought upon himself, his family, and the franchise. "I've made mistakes in the past that have caused a lot of negative attention, not just on me, but also my family, my team, the franchise, and I am completely sorry for that," Morant stated. "My job now, as I've said, is to be more responsible, smarter, and not cause this kind of problem again."
Morant also discussed his 11-day stay at a psychological support center in Florida, explaining that it was not due to alcohol addiction, but rather to learn how to better manage and cope with stress. "I went there to get advice on how to deal with stress, to face it in a positive way rather than trying to handle it in a way that made me make mistakes," he revealed.
With his return to the court expected tonight against the Houston Rockets, Morant is eager to refocus on his passion for the game, winning, and finishing the season strong with the Grizzlies. "For now, it's about staying focused on the essentials and continuing to improve. I feel that if I do that, not only will it help me, but it will also help everyone around me," Morant continued.
As the leader of the Memphis Grizzlies, Morant recognizes that his actions have not only impacted himself, but also his teammates, the franchise, and his family. He is determined to use this experience as a turning point in his career, embracing responsibility and striving for success on and off the court.
Fans at the FedExForum welcomed Morant back with a standing ovation, showing their support for the talented player as he works to rebuild his reputation. Morant expressed his willingness to come off the bench during the initial games, gradually easing back into his role within Taylor Jenkins' system.
Ja Morant's redemption story serves as a powerful reminder that personal growth and learning from mistakes are essential components of success in the NBA and beyond. As he continues to evolve as a player and person, the basketball world will be watching closely, rooting for his triumphant return.