Jayson Tatum leads Celtics to dominant victory over Mavericks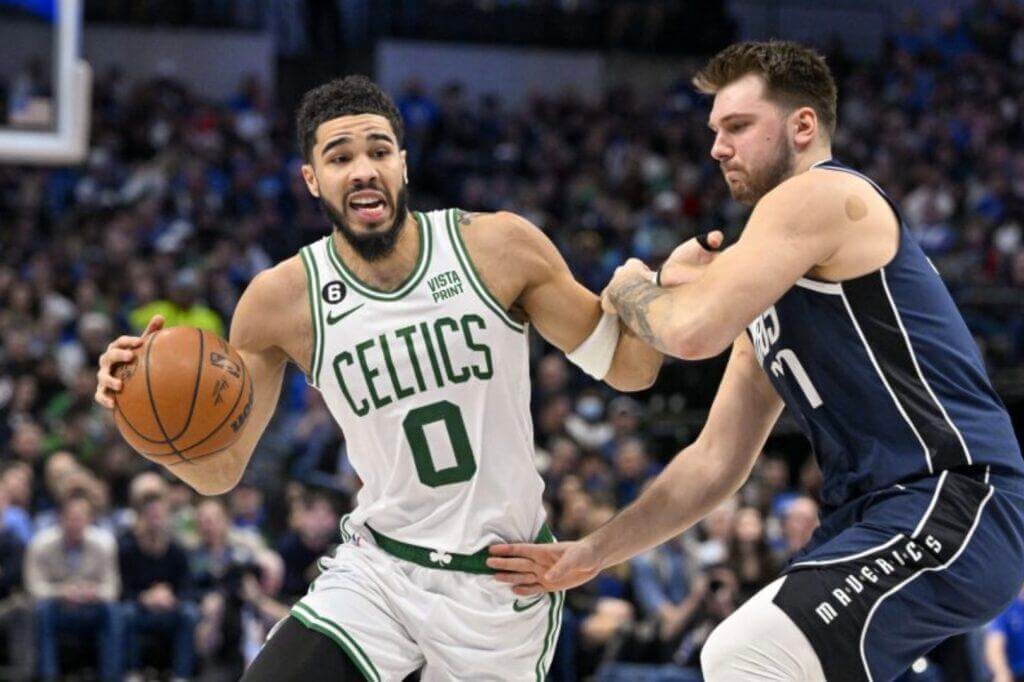 The Boston Celtics gave the Dallas Mavericks a lesson in basketball as they ended Dallas's seven-game winning streak with a 124-95 victory at home. Jayson Tatum led the way with a triple-double, finishing the game with 29 points, 14 rebounds, and 10 assists.
When the hottest team in the league, Dallas, faced off against the best team in the league, Boston, it promised to be a thrilling matchup, especially with two MVP candidates, Luka Doncic and Jayson Tatum, going head to head. However, the game didn't live up to the hype as the Celtics completely outplayed the Mavericks from start to finish. Tatum was a key contributor, despite shooting poorly from the field (8/22) and beyond the arc (2/8). He grabbed rebounds, dished out assists, and became more aggressive towards the basket as the game went on, finishing 11/12 from the free throw line.
The Mavericks were never in the game as they fell behind early and couldn't keep up with the Celtics, who were led by Tatum's triple-double and received a boost from their bench, which scored 43 points. Grant Williams, Malcolm Brogdon, Marcus Smart, Jayson Tatum, Derrick White, and Jaylen Brown all had strong performances for the Celtics, showcasing the depth of their roster.
Doncic struggled for the Mavericks, finishing with 23 points, 9 rebounds, and 6 assists but shooting just 7/20 from the field and 0/6 from three-point range. He was stifled by the Celtics' defense and couldn't get into a rhythm offensively. The Mavericks as a team also struggled from beyond the arc, going 7/27 compared to the Celtics' 16/40.
This was a dominant victory for the Celtics, who bounced back after their loss to the Oklahoma City Thunder on Tuesday. Tatum's triple-double was a standout performance and a statement to the rest of the league that he is a serious MVP contender. The Celtics' three-point shooting and bench production were also key factors in the win. The Mavericks, on the other hand, will look to regroup and get back to their winning ways in their next game.