Keldon Johnson's Record-Breaking Performance Leads Spurs to Victory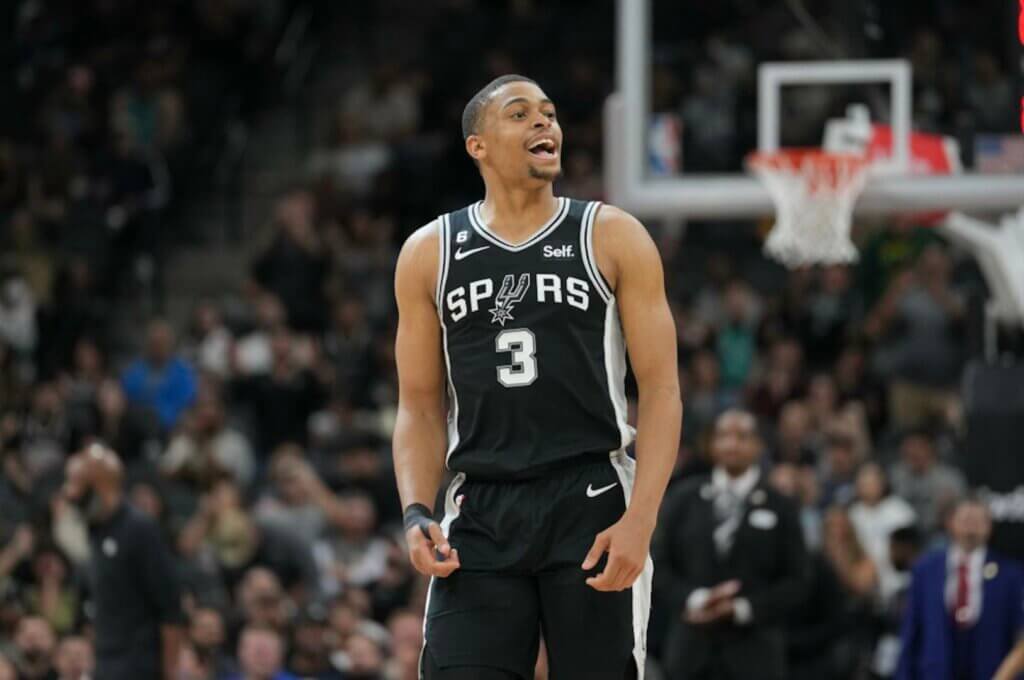 The San Antonio Spurs ended a five-game losing streak with a 106-98 victory over the Brooklyn Nets on Wednesday night. The win was highlighted by a record-breaking performance from Keldon Johnson, who had the best game of his career with 36 points, 4 steals, and 11 rebounds.
With Kevin Durant and Kyrie Irving both out due to injury, Johnson stepped up as the leader of the team and delivered a truly impressive performance. He set two new career records with his 36 points and 4 steals, and his 11 rebounds were a testament to his all-around game.
"Keldon has a ton of energy, a ton of confidence," said Jeremy Sochan. "He's amazing. We all have confidence in him."
The win was a much-needed one for the Spurs, who have struggled this season after starting off strong. This game was a complete team effort, with eleven players contributing to the scoring, including rookie Jeremy Sochan, who had a solid game with 16 points, 4 rebounds, 2 assists, and 2 steals, and Jakob Poeltl, who had 12 points, 7 rebounds, 3 assists, and 2 blocks.
Johnson's performance was particularly impressive in the second half, where he scored 28 points, including a crucial 3-pointer over Royce O'Neale. He was aggressive and stepped up when the team needed him the most, showing that he is a player to watch in the future.
"It was amazing, I can't lie," said Johnson about his 3-pointer. "They called a timeout right after that, and I was hot! My coaches and teammates put the ball in my hands, and I just made something happen."
Overall, Keldon Johnson's record-breaking performance was the highlight of the game, and it will be interesting to see how he continues to develop as a leader for the San Antonio Spurs in the future.