LaMelo Ball's first signature shoe released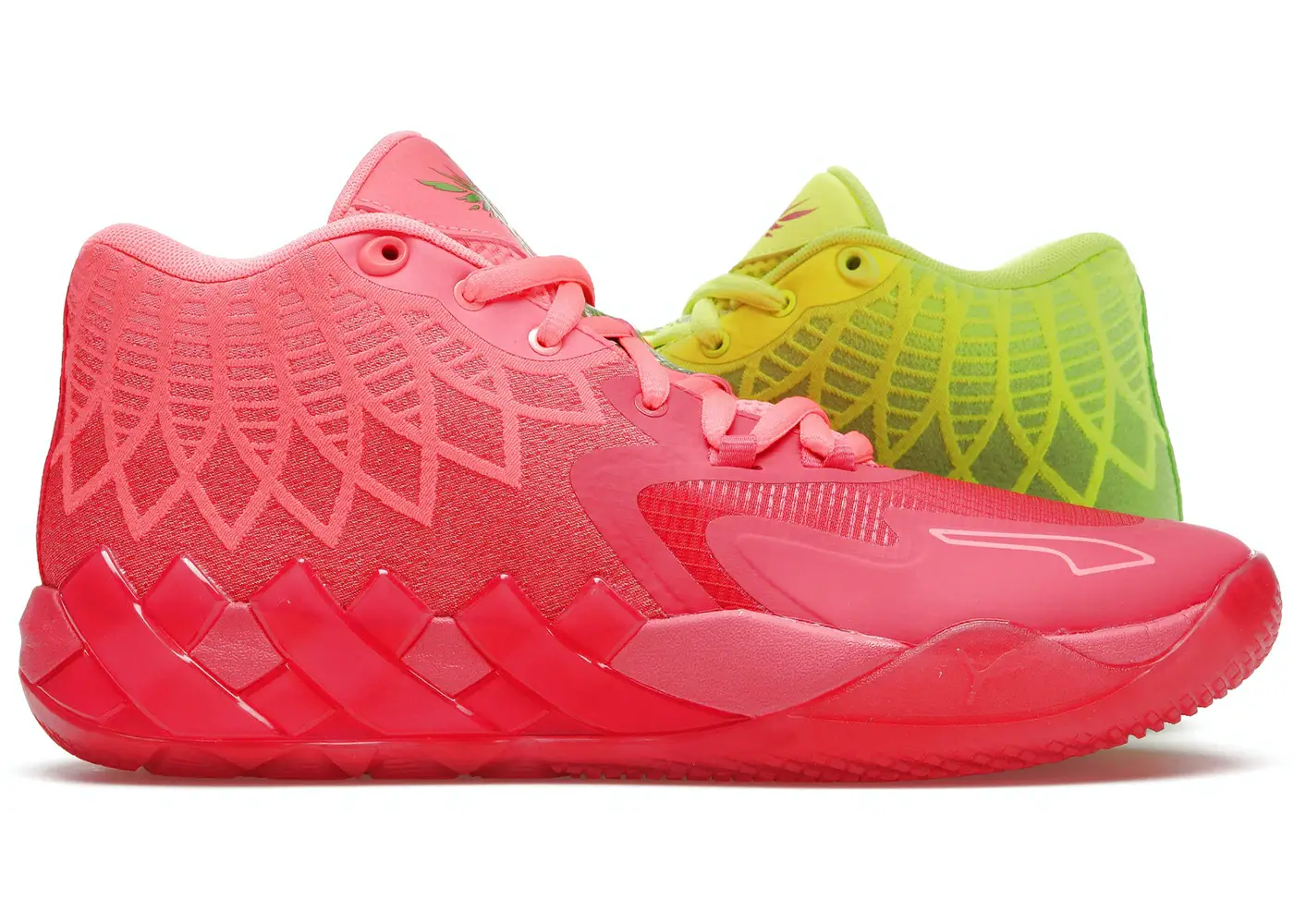 When LaMelo Ball was growing up in Chino Hills, California, he always stood out. Whether it was his unorthodox shooting style or his ability to go up against players well above his age group, Melo knew he could play with anybody. And as a young player with an old soul, he also knew that being different helped him make an impact on the court.
The shoes that Melo wore during his high school career were especially wild, and they were also especially effective. 
LaMelo has a unique origin story. He's been in the spotlight since he was 15, with nearly every minute of every day being documented from his high school years to his professional balling career. He is the first reality star turned pro ball player ever. And surprisingly, he's handled the whole fame thing pretty well.
In the sneaker world, it's a big deal when someone comes out with their own signature shoe. So we're paying tribute to LaMelo's love of sneakers by taking a look at his sneaker history.
We'll take you back to the beginning of Melo Ball's sneaker obsession. In 2015, he got his first pair of Jordans: the XI Low Breds. The shoes were a huge hit, and Puma took notice. They approached him about a potential partnership, and Melo was enthusiastic about the opportunity.
With this new relationship came one stipulation—LaMelo would have to choose another shoe company to continue working with. And so, after much deliberation, he decided to stick with Puma for his first shoe contract.
In 2021, LaMelo will be launching his own line of shoes with Puma—the MB.01!
He had some ideas for what he wanted in the design: an elephant print pattern on the upper, a perforated toe-box so that his feet could breathe while he plays, and some "unconventional color combinations."