The Lakers Reclaim Home Court Advantage in Memphis: A Collective Effort Leads to Victory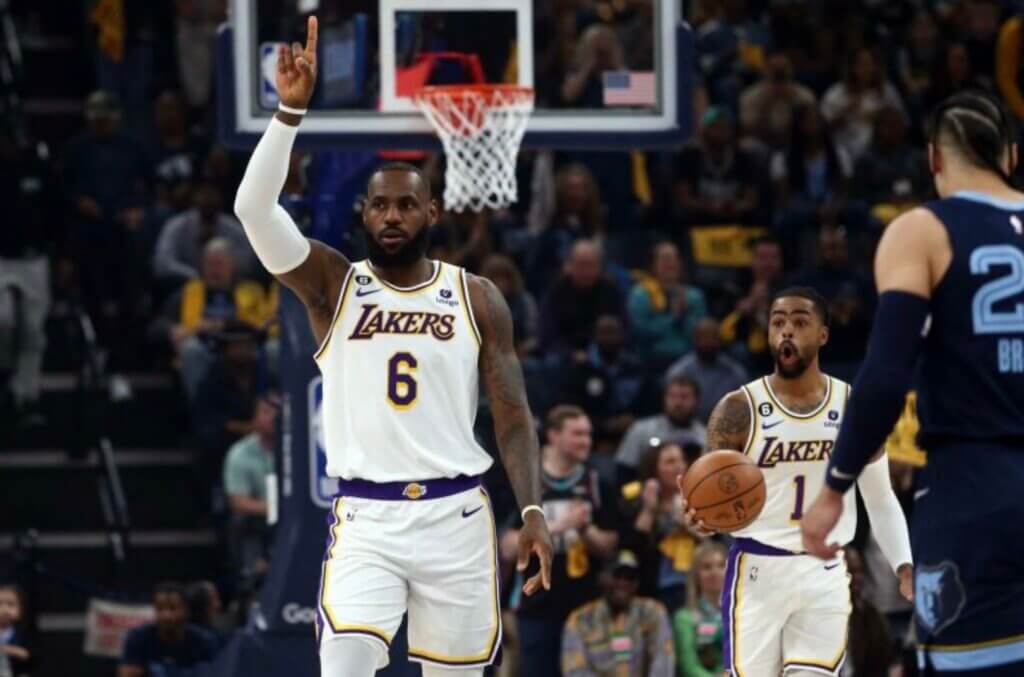 The Los Angeles Lakers have successfully reclaimed home court advantage with a 128-112 win over the Memphis Grizzlies in Game 1 of their first-round playoff series. This victory was achieved through a collective effort, featuring outstanding performances by LeBron James, Anthony Davis, and Rui Hachimura, among others. As a result, the pressure has now shifted to the Grizzlies, who will need to regroup and adjust their strategy for Game 2.
After a two-year hiatus, LeBron James and the Lakers returned to the playoffs as outsiders, facing a formidable Grizzlies team led by Ja Morant. Despite not having the home court advantage, the Lakers demonstrated their prowess, proving they are a force to be reckoned with in the Western Conference.
The Lakers' performance was powered by an impressive showing from their key players, including Anthony Davis (22 points, 12 rebounds, 7 blocks, 3 steals), LeBron James (21 points, 11 rebounds, 5 assists, 3 blocks), Rui Hachimura (29 points, 6 rebounds), Austin Reaves (23 points), and D'Angelo Russell (19 points, 7 assists). This collective effort allowed the Lakers to overcome a strong showing from Grizzlies' Jaren Jackson Jr. (31 points) and his teammates.
Despite facing adversity, the Lakers' team spirit and determination to succeed prevailed, as they executed a "money time" play in the final three minutes of the game. Austin Reaves, supported by Anthony Davis and Rui Hachimura, dismantled the Grizzlies' defense, leading the Lakers to a 15-0 run that sealed the victory.
However, the physicality of the series was evident, as both Anthony Davis and Ja Morant faced injury scares during the game. Davis left the game briefly due to stiffness in his arm but returned to continue his strong performance. Morant, on the other hand, did not return to the game after a fall on his right hand.
The highlights of the game included standout performances from Rui Hachimura, who equaled the Lakers' playoff record for points scored by a substitute, and Jaren Jackson Jr., who effectively utilized his aggressive playstyle to punish the Lakers' defense. Unfortunately for the Grizzlies, Dillon Brooks struggled in both offense and defense, resulting in a disappointing performance that will need to be improved upon for the upcoming games.
As the series continues, the Lakers will look to maintain their momentum and secure further victories, while the Grizzlies must find a way to overcome their initial setback and turn the tide in their favor. It remains to be seen how both teams will adapt their strategies and approach the upcoming games, but one thing is certain - this series is shaping up to be an exciting and closely contested battle.