3 Players Who Will Revolutionize The NBA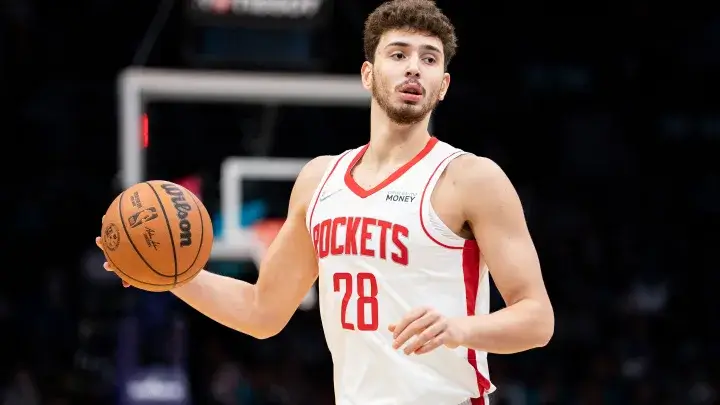 Alperen Sengun, Rockets
Sengun, the 16th overall pick in the 2021 draft, is looking like one of the breakout stars of the 2022/2023 season. He averaged 9.6 points, 5.5 rebounds, 2.6 assists, 0.8 steals and 0.9 blocks per game last year as a rookie, playing behind Christian Wood at the five spot for most of the season.
But Sengun showed some serious potential when he got a chance to start at center for 13 games down the stretch last year — he averaged 12 points, 8 rebounds, 3 assists and 1 block per game in 30 minutes per game as a starter.
Sengun is a player who will have to learn to stay out of foul trouble if he wants to reach his full potential, but even if he has a bit of a learning curve in that department, he is poised for a breakout campaign.
Ivica Zubac, Clippers
With injuries to Kawhi Leonard and Paul George, the Clippers didn't have a great season. But Ivica Zubac had his best year as a pro, setting career highs in points (10.3), rebounds (8.5) and blocks per game (1.0). He shot 62.6 percent from the field and 72.7 percent from the free-throw line.
Ivica Zubac is a name that may not be on the tip of your tongue, but he's certainly someone you should consider for your fantasy team this season.
In his limited minutes last season, Zubac set career highs in points (14.3), rebounds (8.8), blocks (1.5), field goal percentage (56%), three-pointers made per game (.4) and free throws made per game (.5). He also shot 73% from the field.
Zubac played 24 minutes per game last season, which means that he averaged 8.6 points and 5.7 rebounds in those minutes. He also shot 58% from the floor and 77% from the line in those 24 minutes.
It's clear that Ivica Zubac has plenty of upside when it comes to fantasy basketball because of his ability to produce despite limited playing time. If he continues to play as well as he did last season while seeing more playing time, then there's no reason why he can't be a top-30 player at center in fantasy leagues this year
Nicolas Claxton, Nets
The Nets have been down and out since Kevin Durant requested a trade on the eve of Kyrie Irving's player option. But it looks like they're back on their feet, with the two sides reportedly set to move forward together. Brooklyn has a loaded roster and is looking to get back Ben Simmons and add other intriguing pieces.
But one thing is missing from this team: center. Andre Drummond is gone, along with Blake Griffin and LaMarcus Aldridge—and that's where Nicolas Claxton comes in. He's ready to take on a starting role at center, which means he'll be backing up Day'Ron Sharpe and Markieff Morris on defense while also scoring when called upon.
Nicolas Claxton is a powerful center who played over 19 games as a starter last season for the Nets. He averaged 10.8 points, 5.6 rebounds and 1.3 blocks in 23 minutes per game while shooting 64.5% from the field.
The downside to selecting him is that he's only shot 53.9% from the free-throw line for his career, and he'll likely have a low usage rate on such a talented roster. However, with his potential to play around 25 minutes per game, he's still someone to target if you don't want to use significant draft capital on the center position.