NBA's Highest-Paid Players For 2021-22 Season - Stats & Rankings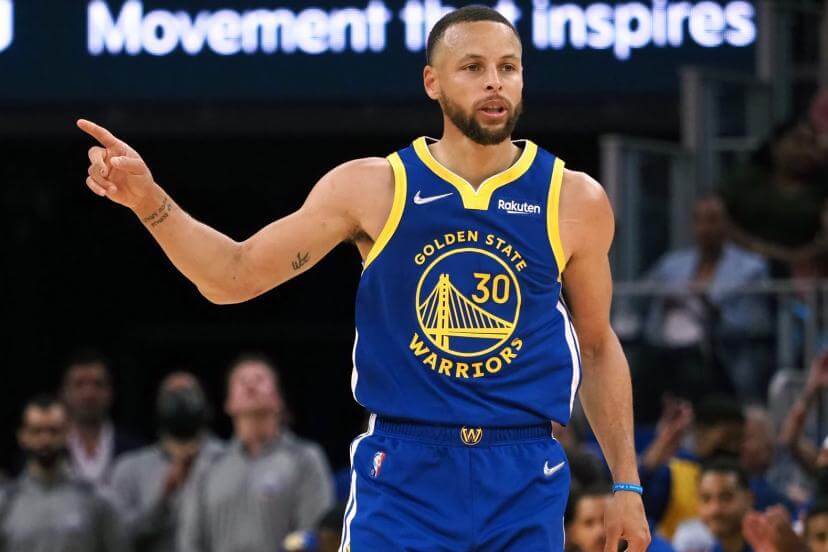 The NBA's highest-paid player for the 2021-22 season isn't LeBron James. That honor goes to Stephen Curry, who will bring in $45.4 million from salary and endorsements next season, according to Forbes.
The second-highest paid player for the 2021-22 season is Kevin Durant, who will make $41.1 million in salary and endorsements, per Forbes. The third spot belongs to James Harden of the Houston Rockets, who will make $41.2 million in salary and endorsements in 2021-22, according to Forbes.
But when we take into account all of their financial interests—including endorsement deals, sponsorships and other off-court earnings—James stands alone at No. 1 on this list with earnings of $111.2 million, followed by Curry ($92.8 million), Durant ($87.9 million), Giannis Antetokounmpo ($80.3 million) and Russell Westbrook ($74.2 million).
In total, the five players are set to combine for nearly $500 million in earnings next season, including from endorsements and other off-court sources of income that do not factor into their NBA salaries.
#1 Stephen Curry, Warriors, 2021-22 salary $45,780,966
Stephen Curry, aka Steph, is a professional basketball player for the Golden State Warriors. He was born in Akron, Ohio on March 14, 1988, and he attended Davidson College before being drafted by the Warriors in 2009.
Curry is one of the best three-point shooters in NBA history, and many call him the greatest shooter of all time. In 2015-2016 he set the record for most three-pointers made in a season. His career three-point shooting percentage is 43.5%, making him one of only six players to shoot over 40% with at least 1,000 attempts.
In 2013 Curry signed a four-year contract extension with the Warriors worth $44 million total. In 2017 he signed a five-year supermax contract extension with them worth $201 million total—the first supermax contract in league history.
#2 James Harden, Nets, 2021-22 salary $44,310,840
James Harden is an American professional basketball player who plays as a shooting guard for the Brooklyn Nets of the NBA. He was selected with the third overall pick in the 2009 NBA draft by the Oklahoma City Thunder.
He has been named in NBA All-Star eight times, won the NBA Most Valuable Player award in 2018 and has also won three scoring titles.
James Harden is one of the best players in the NBA, and he's also one of the highest-paid.
He signed a four-year extension worth $171 million back in 2017, and that's only second to Giannis Antetokounmpo's $228 million extension.
James Harden agreed to a four-year, $228 million contract extension, according to his agent.
The deal, which includes a fourth-year player option, will pay Harden an average salary of $57 million per season from 2022-23 through 2025-26.
Harden had been set to earn $41.3 million in 2021-22, the final year of the four-year extension he signed with the Rockets in 2016.
#3 John Wall, Rockets, 2021-22 salary $44,310,840
The NBA is a business, and it doesn't make sense to play your best player if he's not in game shape. That's the dilemma facing the Washington Wizards, who have John Wall on the bench for an indeterminate amount of time.
Wall, 30, hasn't played in an NBA game since December 2018. He underwent heel surgery that season and then was forced to sit out all of last year due to a torn Achilles tendon. He has yet to practice with the team this season while recovering from his Achilles injury, and it's unclear when he'll be available to return to action.
The Wizards are paying Wall like a superstar despite the fact that he hasn't played in nearly two years. They signed him to a four-year, $171 million contract extension in 2017, which began with the 2019-20 season. This season alone, Wall will earn $44 million, which is just behind Stephen Curry ($45 million) for highest-paid player in the league but tied for second with James Harden ($44 million).